Big White Resort: Countdown to Reopening
Winter is coming! And that means Big White Ski Resort is close to opening up for the 2021/2022 Winter Season!
When is Big White opening?
Mark your calendars! Big White Ski Resort is opening on November 25, 2021.
The Big White ski season dates for the 2021/2022 season is from November 25 through to April 10, 2022.
Not long now, follow our countdown above in anticipation of the big opening day!
What you've missed since last ski season
Since the pandemic's start, Big White Ski Resort experienced an unprecedented time during the 2020/2021 ski season last year and early this year. The previous season looked a little different to others, ending shortly in line with the pandemic emerging.
While local skiers were lucky enough to hit the slopes, international skiers were not, making the resort feel a little empty and eerie.
Furthermore, social interactions amongst the resort in shared public areas and accommodation establishments were not allowed. Events such as the annual firework display also did not go ahead.
COVID-safety rules were implemented across the resort and its facilities. This includes masks and face coverings mandated in lift lines, loading and unloading lifts, indoor spaces and public spaces.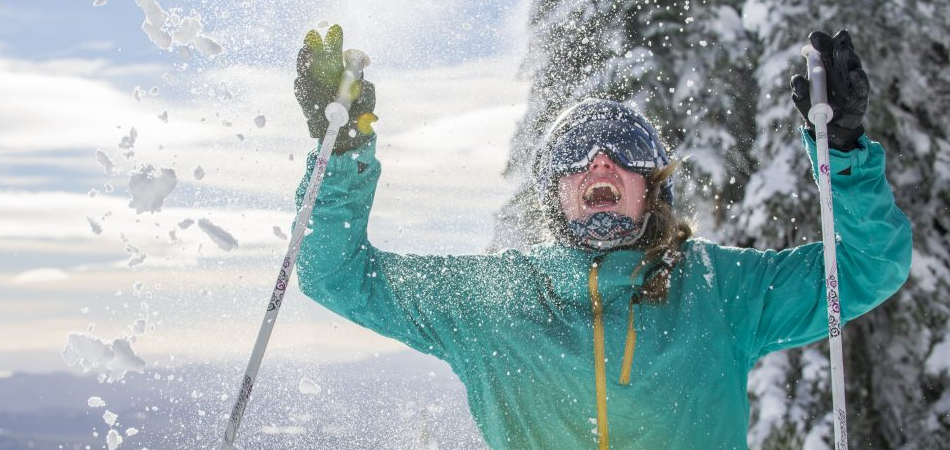 What you can look forward to at the ski resort
With many restrictions eased, the 2021/2022 ski season is expected to be more than the last. While times are getting closer to normal, Big White Ski Resort is still committed to creating a safe environment to enjoy the ski season. In line with Federal, Provincial and Regional Authorities, they have implemented and introduced new procedures, as mandated by Health Orders.
Increased cleaning and limiting touchpoints throughout the resort have been brought in. Additionally, certain services and facilities have been closed with safety in mind. But in turn, new services such as Squawk Box, the resort's online food delivery service and upgraded existing services are open.
Proof of vaccination will be required for individuals 12 years or over when visiting restaurants, pubs, bars and day lodges. Currently, skiing, snowboarding and other outdoor activities will not require vaccination proof.
Different systems have also been implemented for this ski season. This includes tickets being online only so the resort can control the capacity. Tickets will be able to be picked up from pick-up boxes in the resort. Please note, while tickets may be limited, pass holders have priority access.
The new ticketing method makes it essential to book ahead of time.
It is also important to note contactless payment is mandatory to zero in on any possible transmission. No cash is being accepted, with debit and credit being the only payment options.
Other health measures such as mandatory masks, limited outdoor and indoor gatherings and capacities, frequent sanitizing and physical distancing have also been established.
The complete COVID-19 safety plan and other health information can be found on the Big White website.
---
Are you ready to get back to the snow? Make sure you book your ski vacation with Stonebridge at Big White. We are well-informed and we keep in close contact with the resort and our partners, so we know what is happening and how we can make your trip possible!
To find a package best suited for you, explore our packages or enquire with us now.