When is the peak season to ski at Big White
Ample hills of fresh white snow and endless ski fun. This is what the peak season at Big White Ski Resort is all about! A winter wonderland, the colder months in British Columbia make for the prime ski season to travel and hit the slopes.
Winter at Big White is known for experiencing a lengthy and reliable snow season. The winter snowstorms start rolling in around November and accumulate through to mid-late March, meaning there are a few months to play with when it comes to choosing the right time to visit.
With our first-hand knowledge and expertise, the Stonebridge at Big White team will help you narrow down exactly when is the best time to visit! Find your situation below to see our advice for the best ski vacation yet!
Peak season for family ski vacations
Planning to travel with the whole family? We recommend travelling to Big White for the February or March Spring Break! It doesn't matter whether you were taking the kids for their first snow experience or planning an extended family reunion with grandparents, cousins and more. March provides an opportunity for all.
The North American Spring Break takes place in March. It serves a holiday atmosphere that delivers a family-friendly environment with plenty to do. Plus, this month consists of longer days and plenty of blue skies, allowing your family to take advantage of all ski activities Big White offers. There is a large amount of après ski and long lunches to indulge in, on the sun-drenched patios.
Alternatively, for those wanting to visit a little before the March Break, the Canadian Family Day long weekend,BC Spring Break and the USA Presidents Week are great options. These events usually take place in the second week of February is a great time to stay. It's a weekend full of fun activities, and there is something for each member of the family!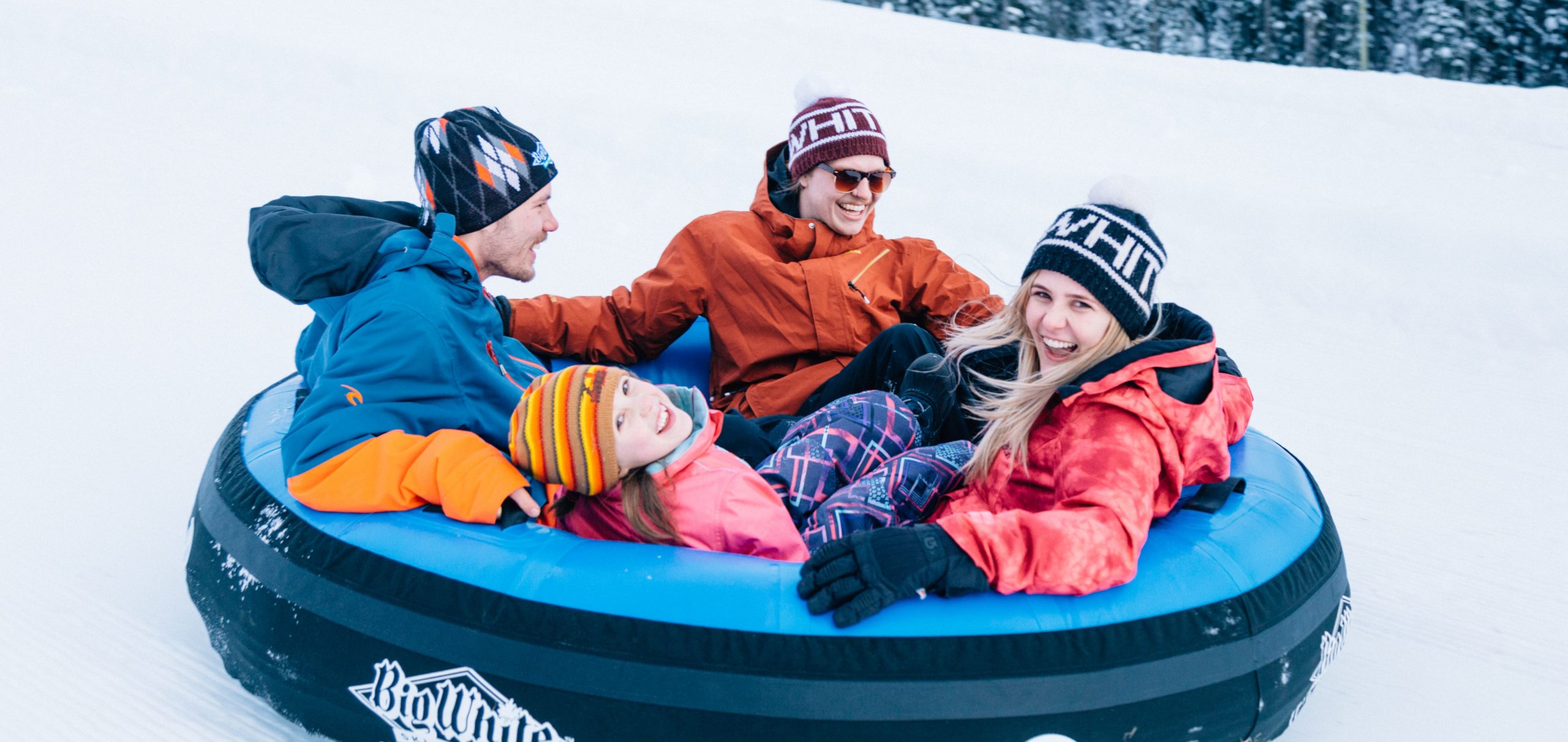 Peak season for a romantic couple's getaway
If it is a romantic stay you and your partner are looking for or quality time with your adult friends, then consider vacationing in the last week of January through to early February.
Generally, this is when the holiday peak is over and the family holiday rush has finished. A quieter resort with fewer children means an open space that couples and groups of friends can take advantage of!
Because of the ample amount of snow fallen since December and January, this period of mild temperatures has accumulated plenty of 'champagne powder'. Plus, there are no lift lines and attractive accommodation tariffs, making this a great time for couples looking for an intimate adventure that won't break the budget.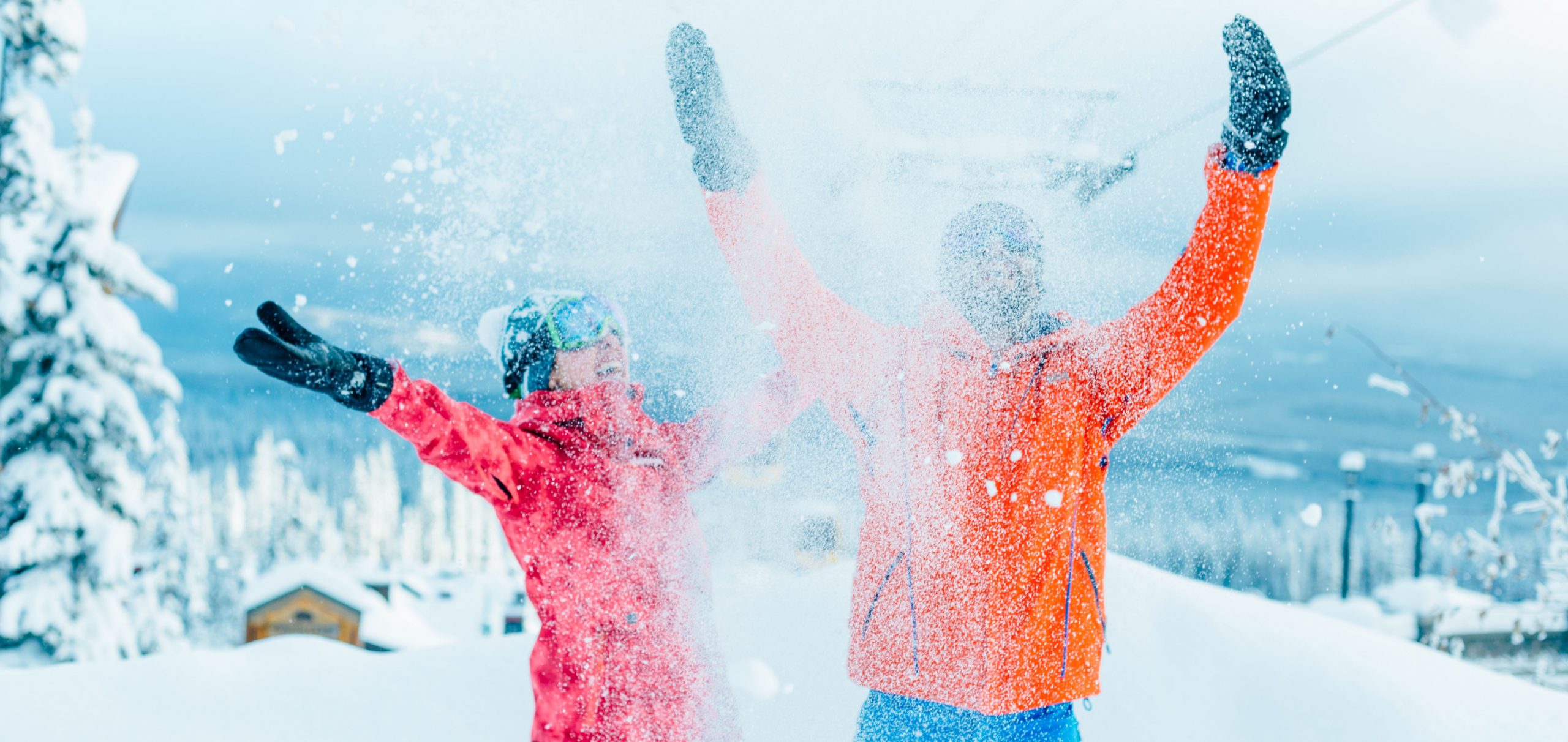 Peak festive season
Are you looking to celebrate Christmas and kick off the New Year's in a magical and unique atmosphere? Visit during the peak holiday season from mid-December through to the early days of January!
A white Christmas at Big White is unlike any other. Kicking off a few days before the big day, the resort hosts Santa's Workshops and the Festival of Trees, building anticipation and joy leading up to Christmas Day. The night before, the Christmas Eve Torchlight Parade is held, with skiing or snowboarding with Santa enjoyed as the main event on Christmas Day.
And it doesn't end there! For those keen on ringing in the new year, Big White does not disappoint. Following a day of ski fun, the resort lights up the skies at 8:15 pm with a spectacular fireworks display. Celebrations continue throughout the night all around the resort, finishing with the midnight fireworks at Happy Valley.
For more on when to visit Big White, click here.
Have you picked the time of year you want to give Big White a visit? Let's get planning! Offering accommodation packages for tourists ranging in group sizes, Stonebridge at Big White can help you find the right place to stay during your trip to Big White.
We have a network of local partners in Big White, Kelowna and the Okanagan Valley. We are dedicated to helping you experience your best ski vacation yet. What are you waiting for? Enquire now.