Why you should holiday at Big White, Canada
Big White Ski Resort is our favourite for a reason. From the selection of ski-in, ski-out lodging to the champagne powder snowfall on offer, there's something to suit everyone at this beautiful resort in British Columbia, Canada – whether you're a family, a group of friends or looking for a solo adventure.
Here are five reasons why Big White has been at the top of our list for so many years, and why it should be the first pick for your next ski holiday.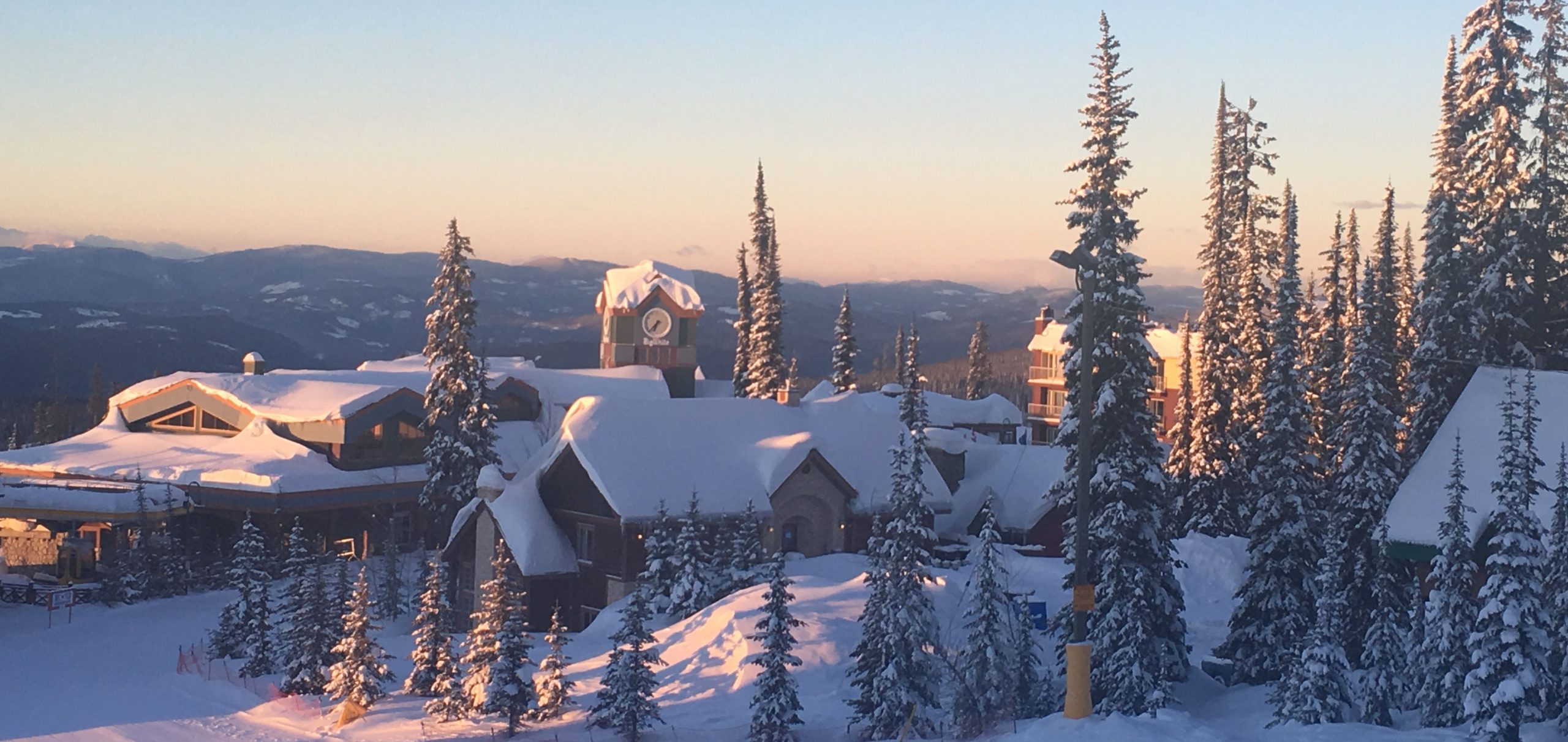 It's easy to get to
Big White Ski Resort is located less than an hour from the town of Kelowna, which is home to Kelowna International Airport. You can get a direct flight to Kelowna from Vancouver, Calgary, Edmonton, Whitehorse, Montreal, Toronto or many other destinations.
Thanks to the convenience of the resort, and depending on where you're coming from, it might even possible to fly in the morning, take a shuttle up to the resort and be on the slopes by the afternoon.
The snow is incredible
"It's The Snow" is their motto – and arriving in their winter wonderland, it'll become immediately obvious as to why. With 750cm of dry, fluffy powder falling every year, young and old alike will love skiing and snowboarding through the famous 'snow ghosts' – the trees covered in snow that line every run. Even the village is a ski run, making for a true winter wonderland at every turn.
The ski-in, ski-out accommodation
Big White Ski Resort offers Canada's largest totally ski-in, ski-out resort village – so you know you have your pick of accommodation styles, regardless of budget. Forget about getting a bus to the ski slopes or having to drive to a chairlift – it's all about convenience at Big White.
If you love your ski holiday with a little side of luxury, you can't go past a condominium in Stonebridge Lodge. Located in the very heart of the village, you're steps away from all the amenities while also having the easiest access to the slopes. Once you're finished with your ski day, you can snuggle up by the fireplace with a glass of wine from one of the famous local Okanagan wineries, or enjoy relaxing in your private hot tub on your deck.
The terrain
With 118 runs, 15 lifts, 5 alpine bowls and a terrain park, you're spoiled for choice on this mountain. And while the terrain is vast, the best part is that there's something on the mountain to suit everyone – our personal favourite feature is that there's a green run from the top of every chairlift, meaning you can confidently adventure everywhere.
Big White also have plans to significantly expand the resort in future years, adding 17 new chair lifts and opening up some incredible new terrain. Read more about that here.
The variety of other activities
Some resorts don't quite understand that there's more to a ski holiday than just the slopes. That's not the case at Big White. From horse sleigh rides to dog-sledding, snow-shoeing, ice tower climbing, hockey trips, snowmobiling and weekly events, there's plenty to be found to entertain on the mountain,
When you're done with all the adventures, there's all the food to discover as well. From dine-in to take-away options, with all different kinds of cuisines, you have everything from five-star decadence to quick, easy, grab and go options to enjoy in outdoor picnic areas.
---
Have we convinced you? Book your holiday by clicking here and finding one of our incredible Stonebridge Lodge packages. Or click here to speak more with an expert.