What to do in February at Big White Ski Resort
Visiting Big White Ski Resort in February is an exciting experience, with plenty of activities happening around the resort!
Discover what goes down at Big White in the month of February by reading below.
BC Family Day.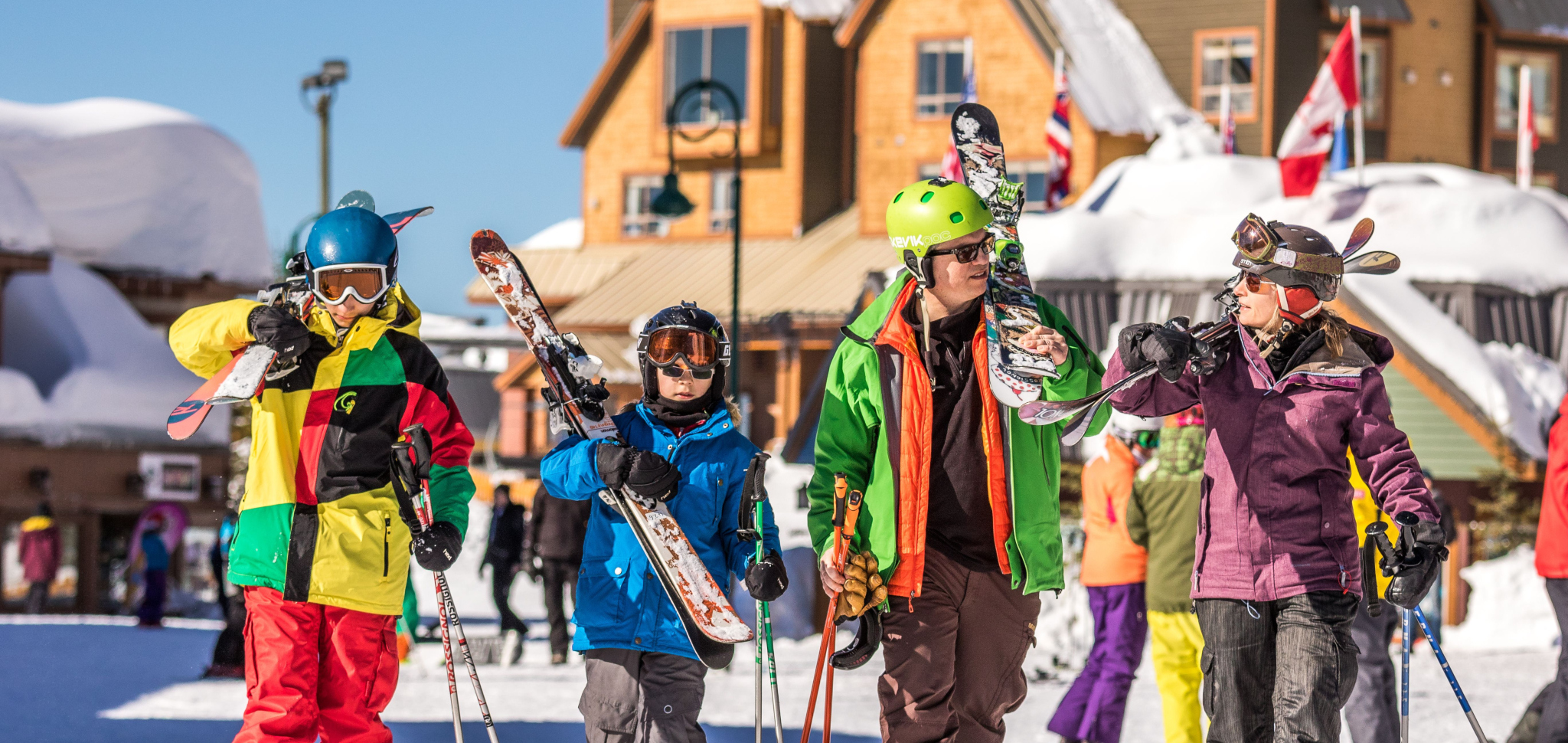 The third Monday of February is the British Columbia Family Day. A statutory holiday that celebrates family and family life and it provides Canadian families more time together.
There is plenty to explore at Big White for both kids and adults. By landing on a Monday, a long weekend is created. This makes it a great time, gifting a solid three days to head to Big White for some quality bonding time with the whole family.
Presidents Week
Coinciding with BC Family Day is the American holiday, Presidents Day. The holiday week is thought of as Presidents Week, a popular period for visitors from the USA to escape and hit the slopes.
While this may impact the lines and crowds across the resort, it is also a busy time where events and activities are held. Overall, it is an excellent time for a buzzing family ski vacation!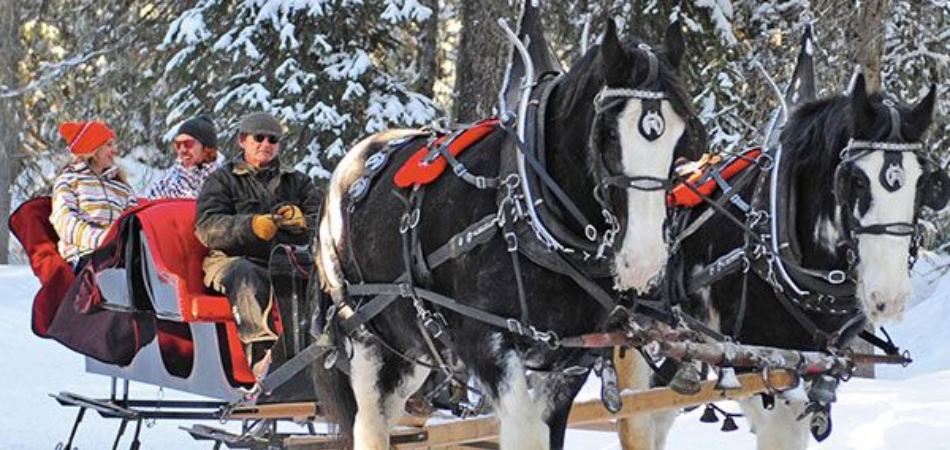 Valentine's Day
Although they pride themselves on being a family-friendly resort, Big White can also pull off romance for the adults! To celebrate Valentine's Day, the resort has experiences available to deliver an intimate day for couples to enjoy.
You can start the day with VIP treatment with First Tracks, where you get to spend time with your loved one on the tracks before it is open to the crowds. Then later in the morning, you can enjoy an intimate and magical moment as you are whisked away on a private horse-drawn sleigh ride.
Once you've marvelled at the gorgeous scenery, you can head to one of the many eateries to enjoy a romantic meal. Finish off the day by visiting The Woods, where you can wrap up the romantic day with a classic fondue dinner for two.
Bonfire & Hot Chocolate
No winter ski vacation would be complete without a roaring bonfire and classic cup of hot chocolate!
To help you warm up after a hectic day on the slopes in February, Big White has the perfect solution to winding down for the night. Set around the Skating Rink in Happy Valley during winter sits a bonfire and hot chocolate. Come on over once you're done with slopes to warm up while relaxing.
TELUS Kelowna Cup at Big White
If visiting in February, you'll get to witness the annual TELUS Kelowna Cup. Held at TELUS park, it is ideal for skiers and snowboarders of all abilities. All you have to do is match the Loose Moose's time down the Snow Cross Track! The closest match wins.
With more than $10,000 in prizes to be won, it is a fun day for all! Plus, there is even a 'Best Dressed' award, so make sure you dress to impress.
The Moose Cruz
Just like January, the Moose Cruz continues in February. Spread across the mountain, you'll be set on a mission exploring the resort to find clues. The best part? You can win awesome prizes if completed!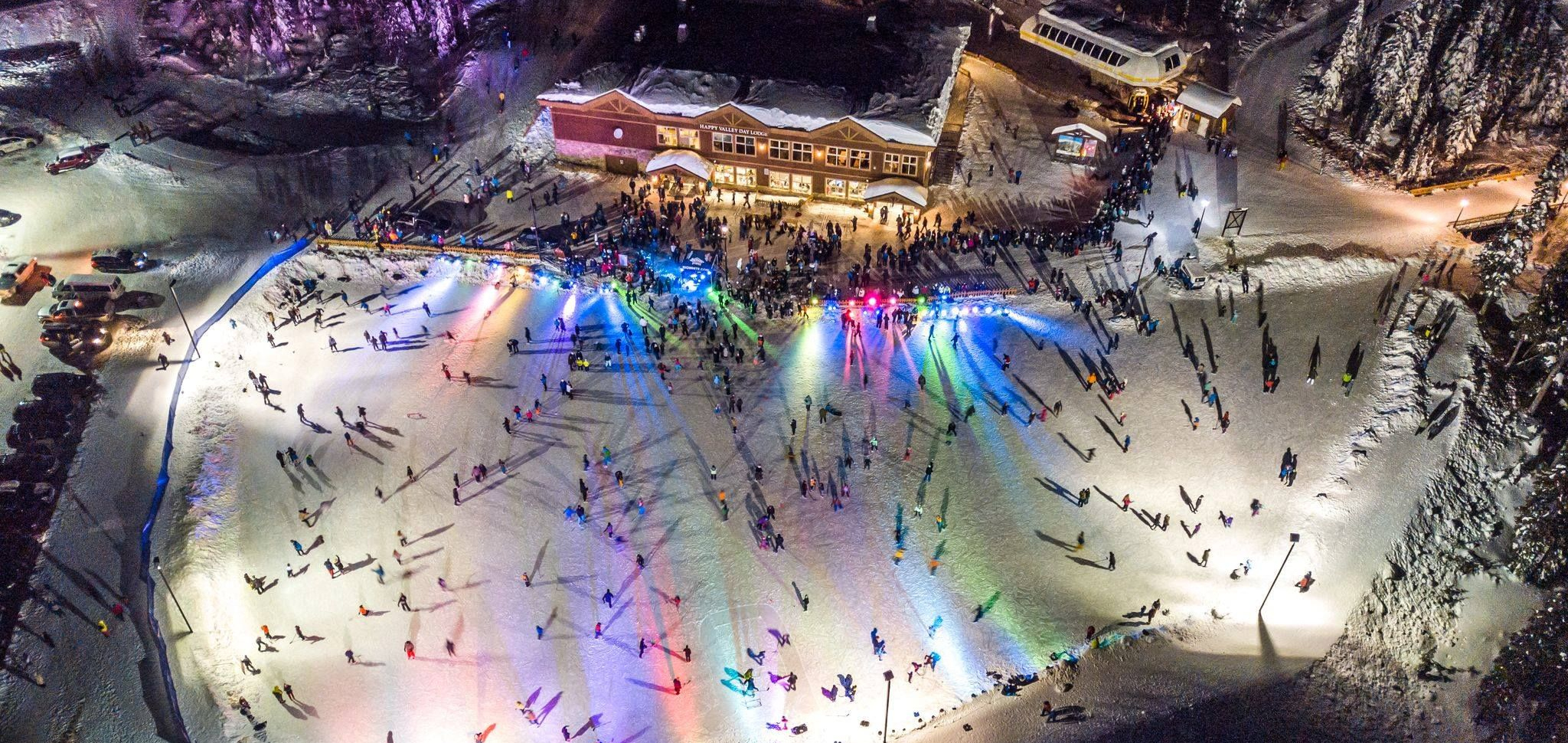 Cosmic Skating & Saturday Fireworks
Continuing from the month before, every Saturday night you'll find the ice skating in full swing with a disco on ice! Before your session on the rink is over, you'll get to witness the bright, colourful display of fireworks to add to your cosmic skating experience.
---
Are you interested in booking a trip to Big White Ski Resort in February? Considered as one of, if not the best time to visit Big White, Stonebridge at Big White can help! Let our team of experts deliver you a vacation you won't forget in time for next year.
Enquire now to start planning!