Not everyone is a downhill slope skier or snowboarder. Some just want to glide around the trails exploring the beautiful scenery. This is where the Nordic Trails at Big White offer the best family ski vacation in Canada like no other.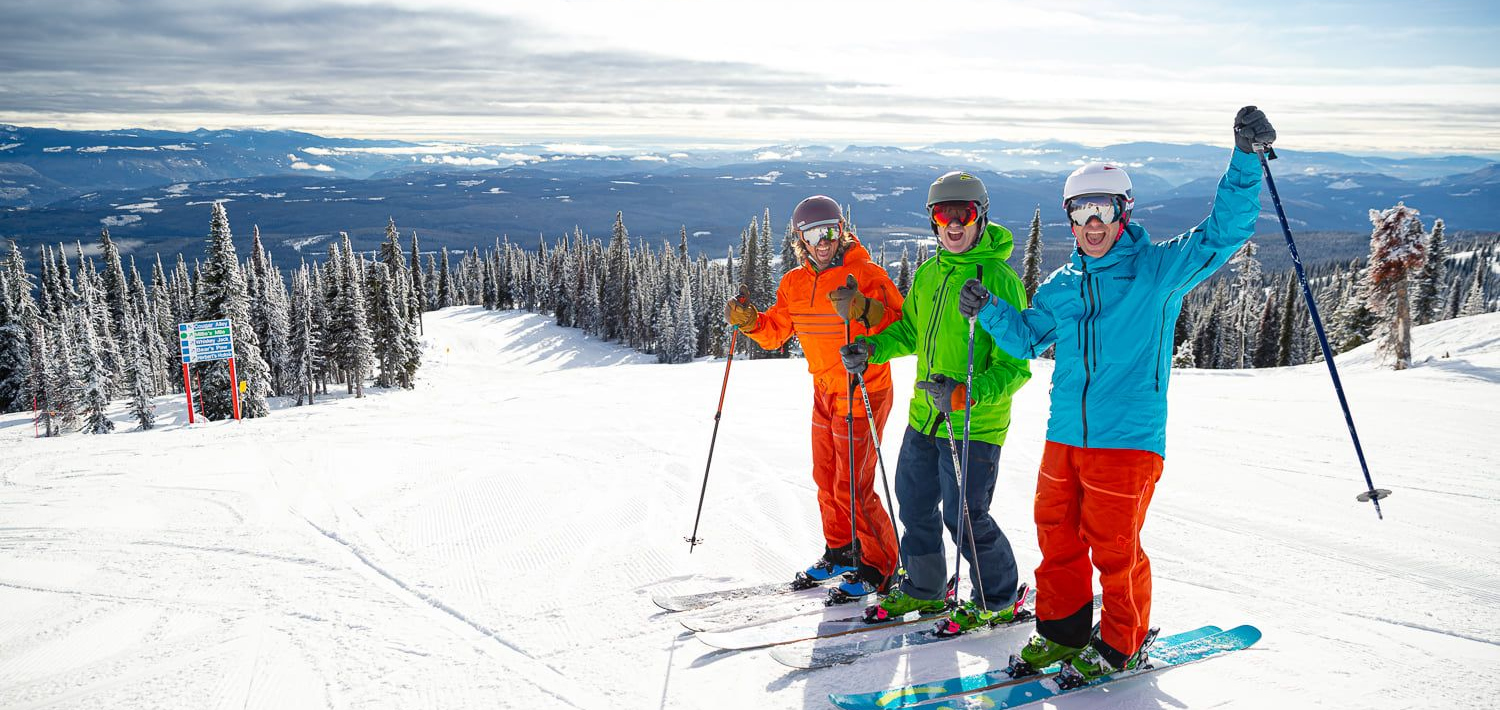 What cross country skiing does Big White Ski Resort offer?
There's no better way to experience the beauty of Big White than exploring the spectacular scenery along with the network of cross-country trails.
Big White offers over 25 kilometres of combined Nordic and Wilderness trails perfect for Canadian cross-country skiing and snowshoeing.
Each evening, the groomers are out 'setting track' for around 15 km of trails. Creating perfectly groomed trails perfect for all levels of ability.
Cross country skiing is one of the best things to do at Big White.
Nordic trails for beginner to advanced cross country skiers
The Nordic and Wilderness trails are divided into three categories – Easiest, More Difficult and Difficult.
For easier use, the Big White Nordic Trails map is also colour coded. The blue and green tracks are the Nordic trails. The red line around them indicates they are groomed trails.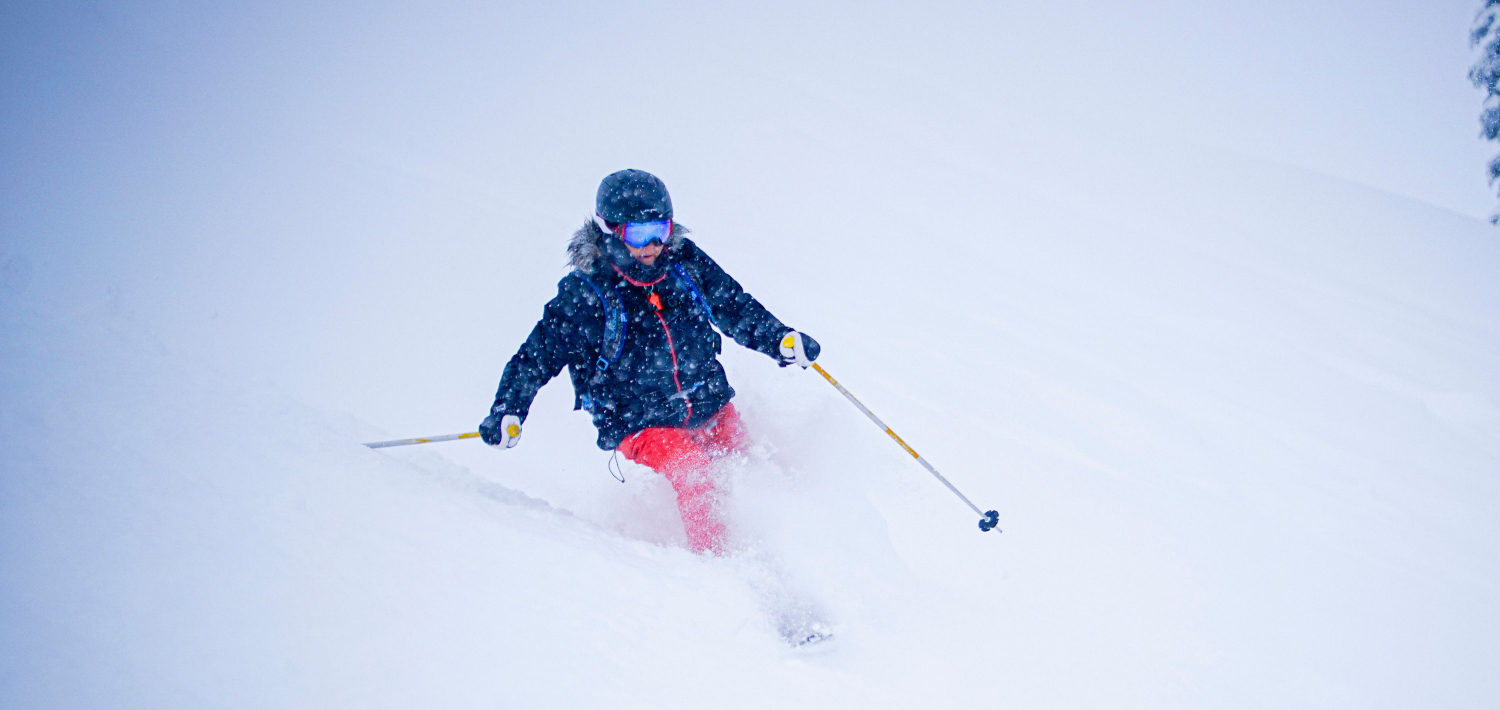 The Nordic teaching area
This is the best place to start for beginners and is graded as a short easy trail. Perfect to practice classic skiing across flat ground. This area is also helpful for practising the basics of skate crossing country skiing before your head out on a more challenging trail.
Big White also offers Nordic ski lessons and guided tours. This is perfect for beginners or those new to the Big White Ski Resort.
Beginner to Intermediate
For the beginner skier, we suggest heading along the Trappin Meadows Trail. This is a 1.2km trail that connects with Ollie's Meadow.
It's a beautiful scenic trail that is a little more challenging than the Nordic Training Area.
If you continue along Ollie's Meadow, you will end up at the Black Forest Day Lodge, a beautiful Bistro with floor to ceiling windows. The perfect place to stop for lunch, overlooking the snow-covered trails.
Intermediate to Advanced
For the intermediate skier, we suggest the Lower Copper Kettle trail. This trail is more challenging and will take you up to Copper Kettle. Here you can explore some steep hills on the groomed track.
If you are feeling adventurous, continue up Copper Kettle. Then loop back around and head along with Porcupine Cut Off, and you can continue back down to Lower Copper Kettle. If you want to explore more, turn left at Lew's Loop. This track is a little over 1km and will take you to Juice's Connector. Here you can turn right and head along Ollie's Meadow to the Black Forest Lodge. Or turn left down Trapping Meadows and back into Happy Valley Day Lodge.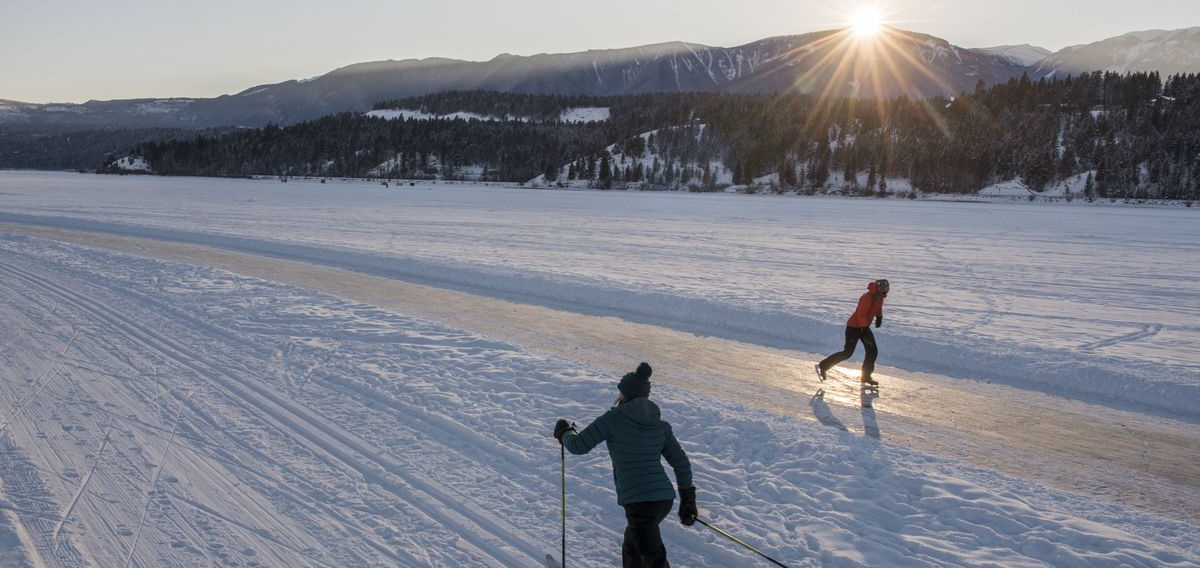 Advanced Skiers
For those looking for more of a challenge, we suggest you take either the Trapping Meadows trail or Lower Copper Kettle and head up to Lew's Loop. Here you will find steeper hills and more challenging terrain.
Cross-country skiing is the perfect way to hike through the Big White wilderness. Exploring the beautiful snow-covered forests. Immerse yourself in a classic Nordic sport with a rich 6000-year history in Scandinavia.
---
Stonebridge at Big White offers amazing accommodation packages. Allowing you to experience the beautiful Nordic Trails for yourself. Find out more about our latest deals and packages here. Alternatively, you can contact us to request a quote or talk to one of our experts.