Other Lodging at Big White
Big White Ski Resort Accommodation
Other Lodging at Big White
Big White is a unique winter ski resort where the village centre is situated part of the way up the front of the mountain, so you actually ski above and below the main village. This also means the village centre is snow bound, and the clever design of all-weather roads links the various accommodation precincts. A series of snow-ways (bridges and tunnels), allows skiers and boarders full access from top to bottom with safe ski-in, ski-out accommodation access right to the door.
Big White Ski Resort has a multitude of accommodations and lodging options across the entire resort. If you can imagine for a moment, the heart of  the Central Village, in this 'mid-mountain' location —  you will find guest services, ski school, central mountain check-in. Many bars and restaurants are all at this mid-mountain altitude. Stonebridge Lodge is located in the Central Village. Some of these properties are perfect for larger groups where we can accommodate multiple families in the same building so everyone is close to one another, yet with their own 'personal space'.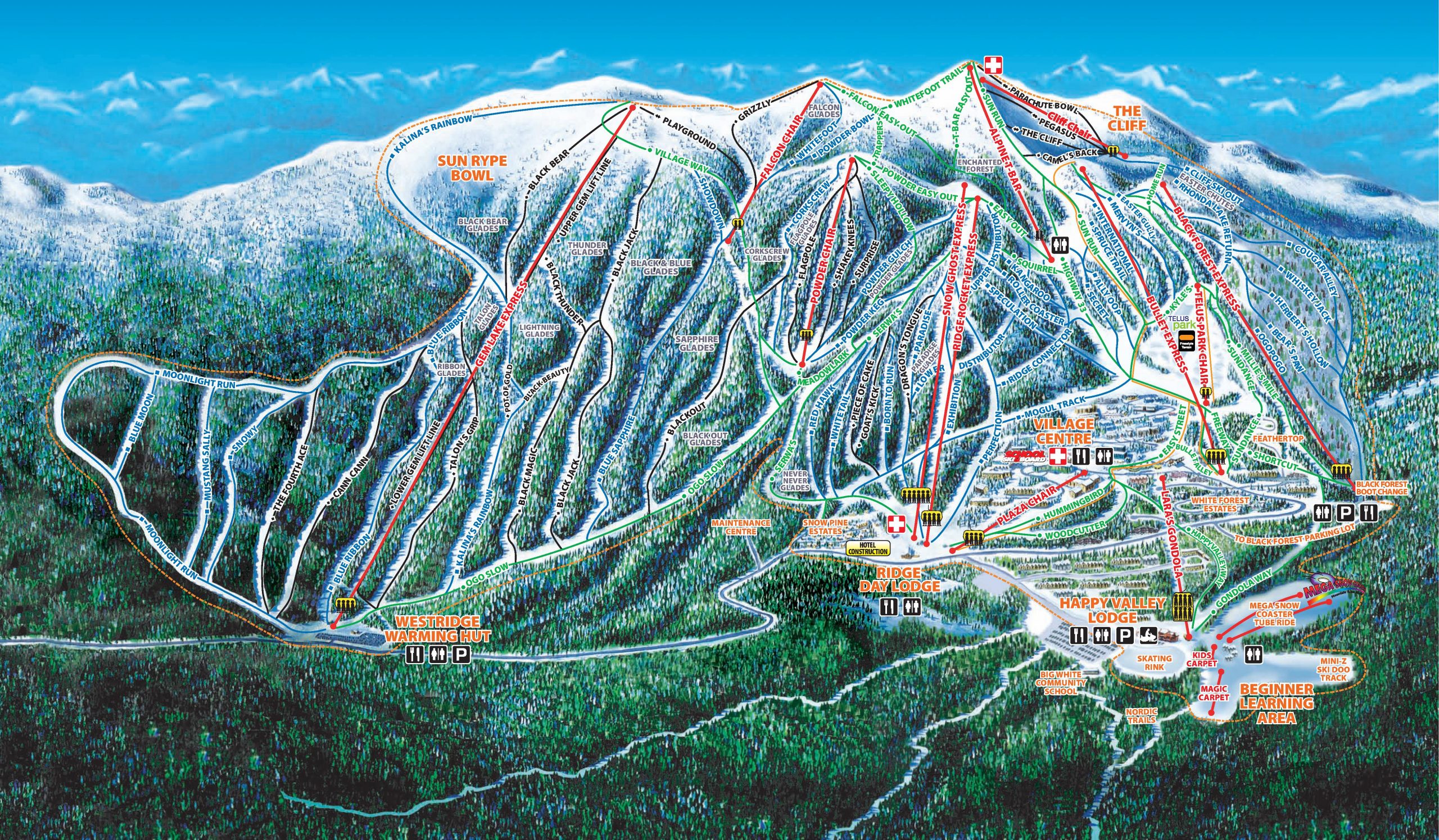 The resort is cleverly designed providing pedestrian and skier only access, across all accommodation precincts. Heading down the mountain, you can ski below the village, take the gondola down to Happy Valley Adventure Park, and access the Lower Village and Happy Valley where all the on-snow activities and beginner area is located. In this precinct there are many luxury freestanding chalets and townhomes, as well as condos.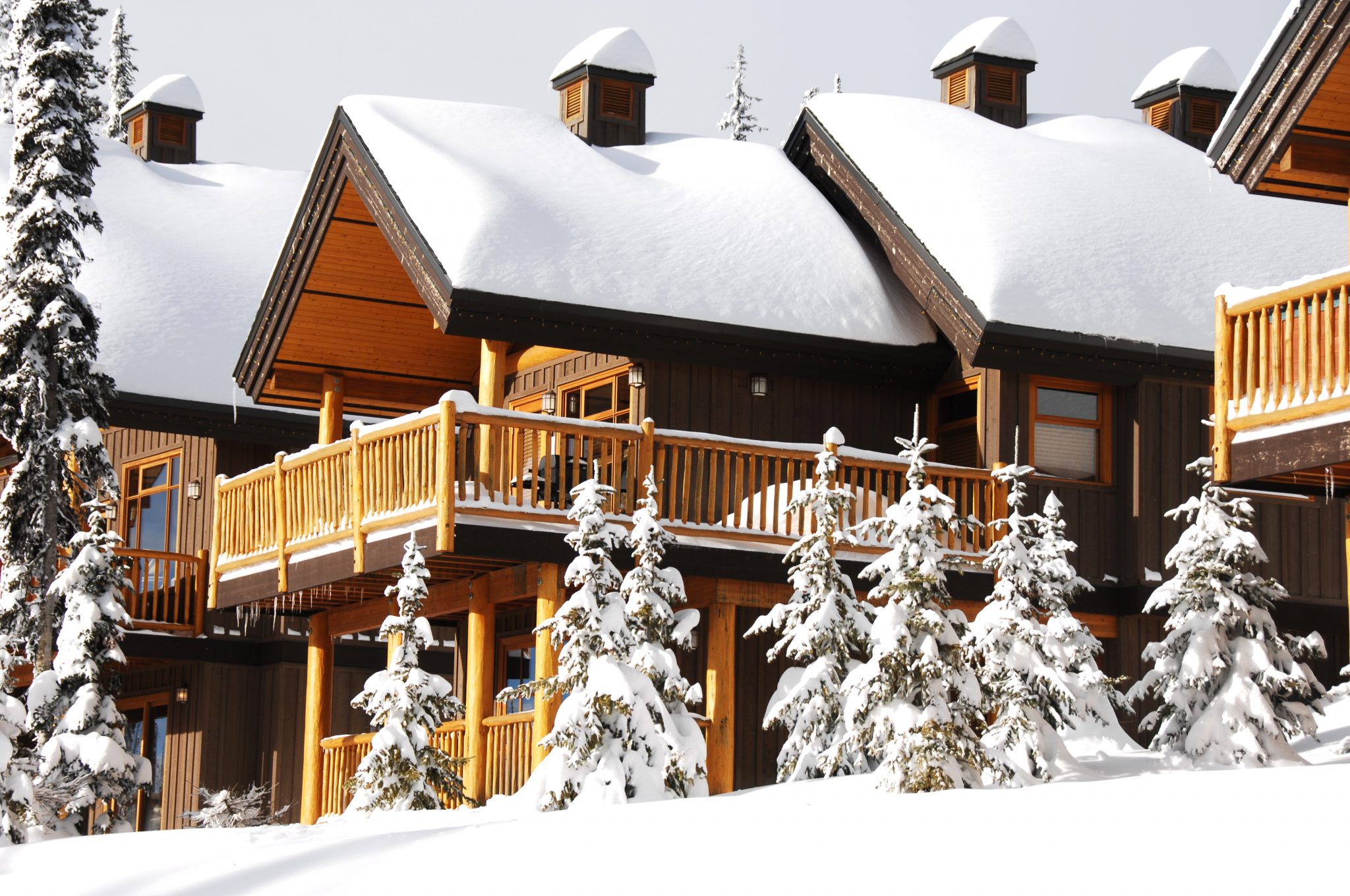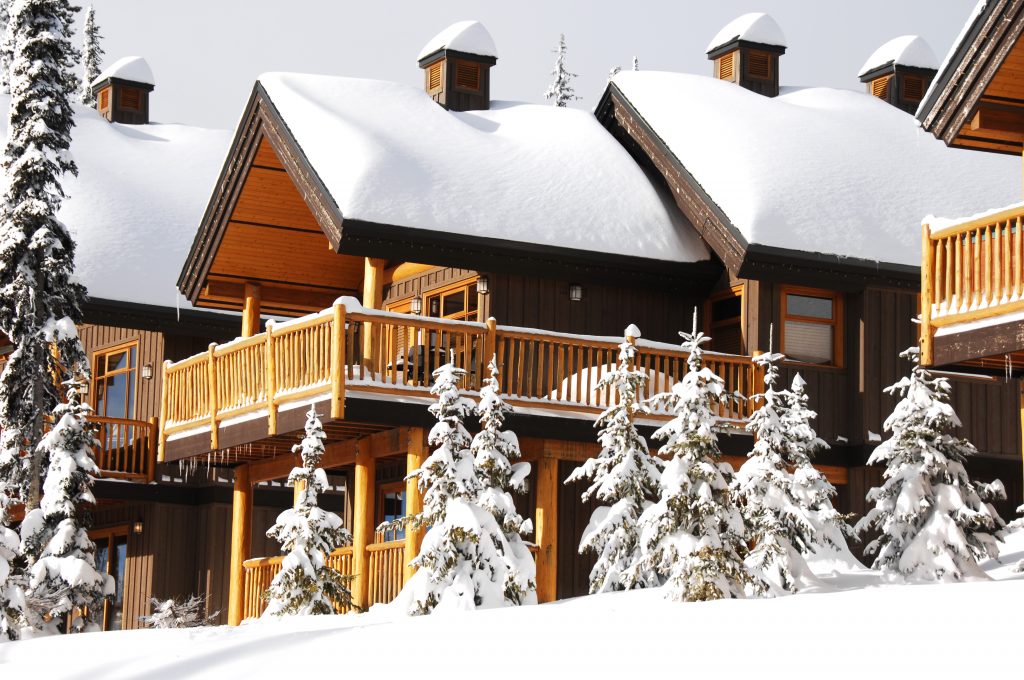 Crescendo, Snow Pines Estate, White Forest Estates, Black Forest, Sundance & Feathertop are other ski accessible residential communities ranging from 10 – 20 minutes from the Village Centre by foot, These communities have many residential and rental chalets and homes.
Our team from Stonebridge at Big White, has a portfolio of other lodging for clients and guests. Whether it be a log cabin to sleep up to 22 guests; a more modest townhome; or cluster of condos to allow for multi-generational family groups and friends to be close to each other; we can usually find the perfect lodging solution.
We suggest you contact us with your requirements, and leave it to our team of experts to find the perfect match. You can search our Availability Search Box here. Some lodgings may not be listed, due to owner use and limited availability, so make sure you get in touch!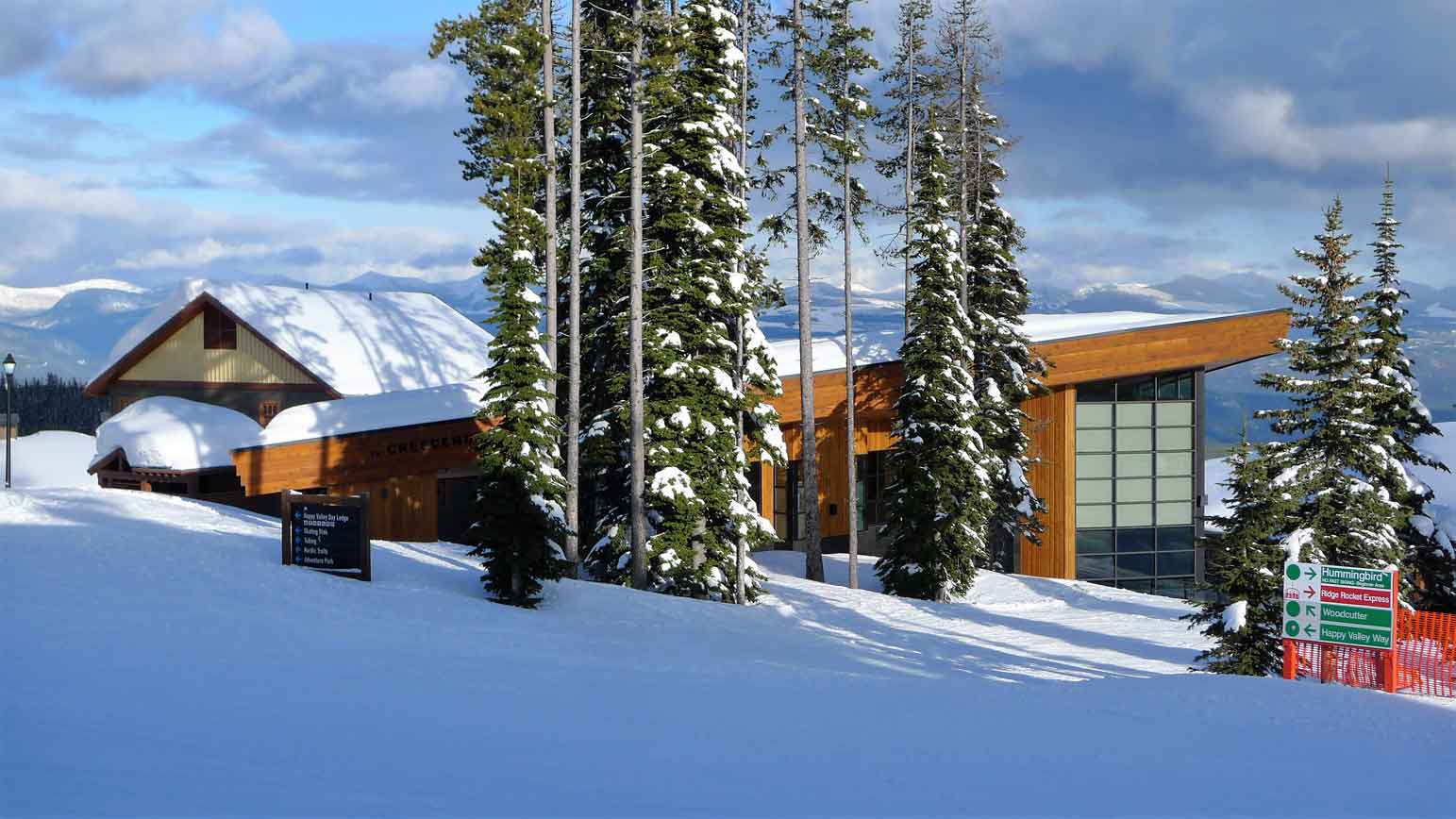 Beautiful views and great location. We really enjoyed our stay.
We found the condo well stocked (kitchen utensils etc.) not that we did any cooking! We loved the location too – very handy for the shops and restaurants etc. We very much hope to return next year for more glorious skiing! The private hot tub was a particular favourite with us.
Love the apartment, love the snow, love Big White! Hope to come back again very soon….
Thanks for sharing your beautiful accommodations. Once again we had a great vacation in the snow.
Stonebridge 2404 follows the rule "stay in a vacation home that is as nice or nicer that your home, then you will have a true holiday". This condo has everything — a gourmet kitchen, lovely fireplace, hot tub, comfortable beds, but it is the views that make it outstanding. I loved stopping for lunch and seeing the little ski kids coming down the "bumpy run" through the trees, from our window. Watching the sun come up and dissipate the morning mist, just wonderful – thanks for sharing.
Had a great family holiday – great skiing, mountains, views and fabulous runs off the Cliff Chairlift during the day, and wonderful soaks in the hot tub and great B.C wines in the evening.
Thank you – we had a fantastic time, great apartment, beautiful resort and mountains! We will be back.
We had a wonderful time. Stonebridge is outstanding. We enjoyed the bright blue skies and the skiing was fun. From the hot tub to the loft to watching skiers go by, we couldn't have asked for anything more.
Big White brilliant as always. This must be our seventh visit in ten years. Nuff said!!
What a wonderful holiday! We had all you could ask for and more – Stonebridge is magnificent. Best spot on the mountain. Best views and amazing skiing, crazy snow!  Thank you for looking after us – it was our first trip to Big White but won't be our last! Many, many thanks.
Thank you for a wonderful stay in your beautiful condo. We have had beautiful weather and snow. Grandpa enjoyed the ambience of Stonebridge. We are members of Kosciuszko Alpine Club in Australia so might catch up with you on the Australian alps sometime. Wow what a beautiful place. We all had a great time and will cherish our memories from here forever!!
Our group of seven "veteran' skiers from Sydney have had such an enjoyable time at Big White. We will be back!

Our apartments in Stonebridge (3106, 3206) were in a great location, so very comfortable, well equipped and a pleasure to return to, especially with our own hot tub on each balcony, awaiting! We just loved the luxury of being able to ski-in and ski-out to the Bullet Express.

The dinner on our first night at 6 Degrees in Stonebridge was excellent.

Doug and Holly, our Mountain Hosts really helped us to learn our way around the mountain and the various lifts and runs.

The Masters Day & Womens Day lessons and lunches were also a great hit – have not found those great ideas at any other resorts!

We will be recommending Big White to our skiing friends who like so many Aussies know of it, but don't appreciate how good it really is and also highly recommend Stonebridge to stay, and your services as well.

Your website conveys that message very well.
Our family are in love with Big White and have been skiing here for quite a few years now, and always make Stonebridge Lodge our home for our stay.

Over the years, we've stayed in Building 2 and 3, and just love the ski-in, ski-out access.  The condos are well appointed, and we always book a condo with a hot tub on the deck. There is no better way to finish a big day on the 'hill' as the locals call this massive mountain.  We will be back again next year all things going to plan.