Other Lodging at Big White
Big White Ski Resort Accommodation
Other Lodging at Big White
Big White is a unique winter ski resort where the village centre is situated part of the way up the front of the mountain, so you actually ski above and below the main village. This also means the village centre is snow bound, and the clever design of all-weather roads links the various accommodation precincts. A series of snow-ways (bridges and tunnels), allows skiers and boarders full access from top to bottom with safe ski-in, ski-out accommodation access right to the door.
Big White Ski Resort has a multitude of accommodations and lodging options across the entire resort. If you can imagine for a moment, the heart of  the Central Village, in this 'mid-mountain' location —  you will find guest services, ski school, central mountain check, and bars and restaurants are all at this mid-mountain altitude. Stonebridge Lodge and Stonegate Resort are located in the Central Village.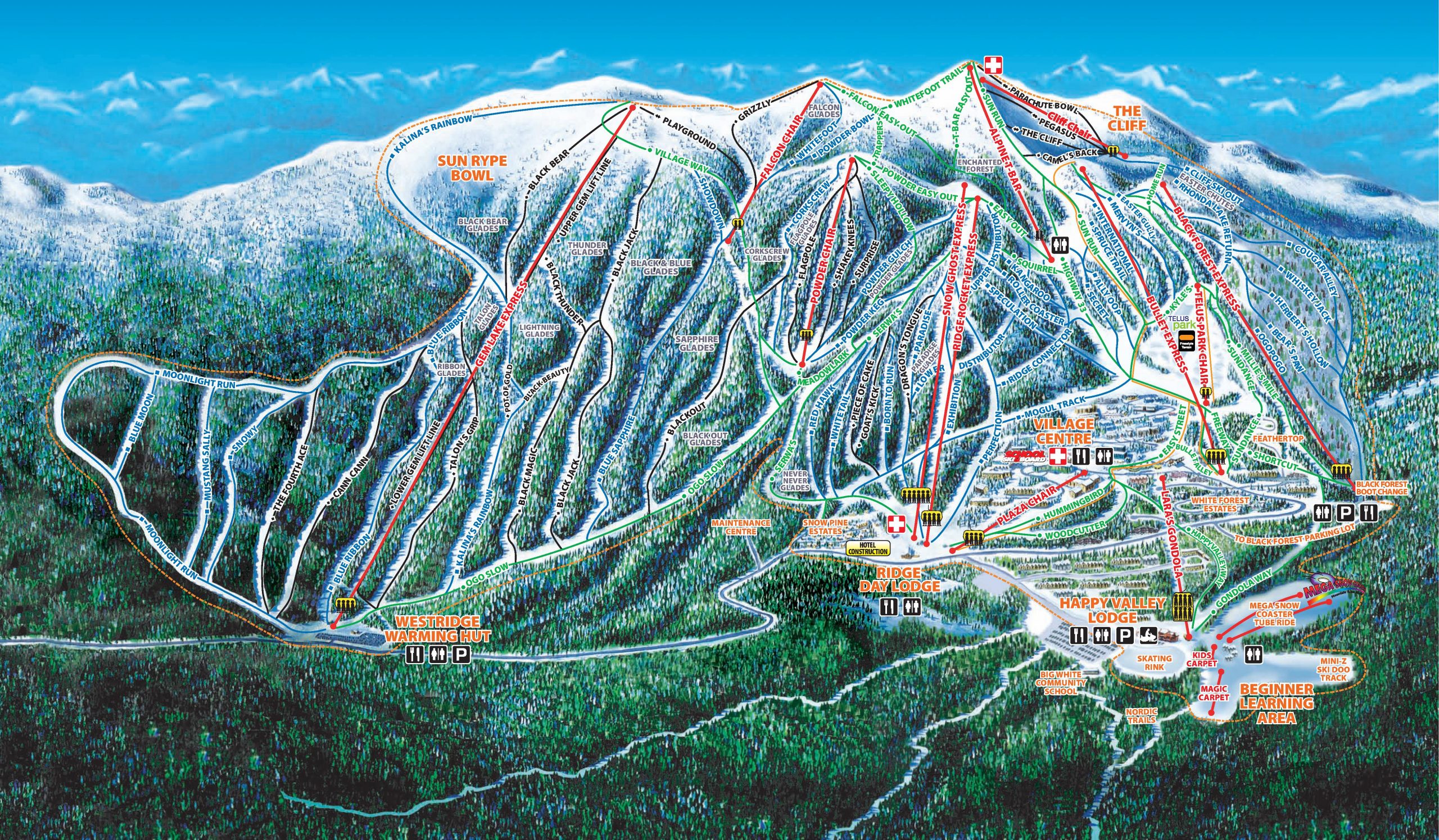 The resort is cleverly designed providing pedestrian and skier only access, across all accommodation precincts. Heading down the mountain, you can ski below the village, take the gondola down to Happy Valley Adventure Park, and access the Lower Village and Happy Valley where all the on-snow activities and beginner area is located. In this precinct there are many luxury freestanding chalets and townhomes, as well as condos.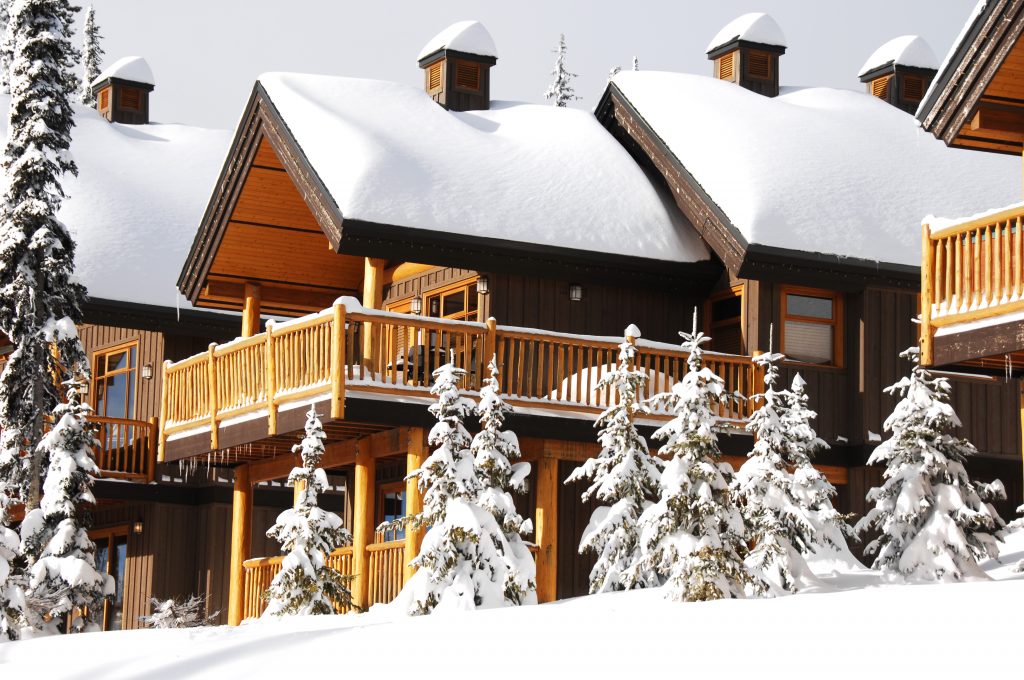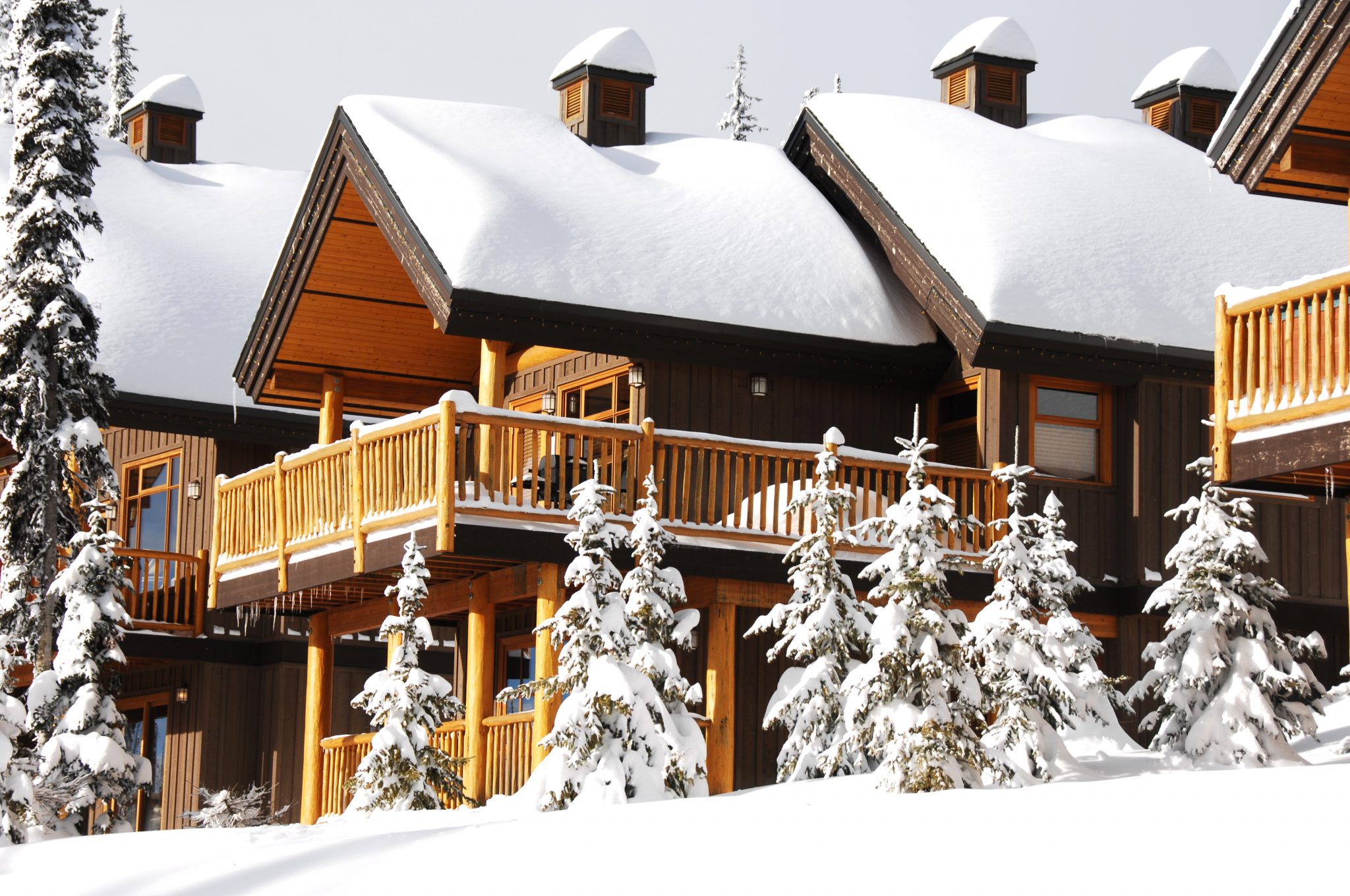 Snow Pines Estate, White Forest Estates, Black Forest, Sundance & Feathertop are other ski accessible residential communities ranging from 10 – 20 minutes from the Village Centre by foot, These communities have many residential and rental chalets and homes.
Our team from Stonebridge at Big White, has a portfolio of other lodging for clients and guests. Whether it be a log cabin to sleep up to 22 guests, a more modest townhome, or cluster of condos to allow for multi-generational family groups and friends to be close to each other, we can usually find the perfect accommodation solution.
We suggest you contact us with your requirements, and leave it to us to find the perfect match. You can search our Availability Search Box here. Some lodgings may not be listed, due to owner use and limited availability, so make sure you get in touch!