About Sue Thorley
Living the dream at Big White
Our Australian founder, Sue Thorley, first skied the powder laden slopes of British Columbia's best ski resorts in 2002, taking her family to Big White. Fast forward to today, Sue leads her expert team from Stonebridge at Big White, booking Big White ski vacations for first timers and repeat guests, all looking to make their ski dream a reality.
She received her CSIA Level 2 Canadian Ski Instructors certification, achieved on the slopes of Big White, and calls Big White her Canadian winter home – if you need anything or anyone in Big White and beyond, then ask "Lady Mayoress"!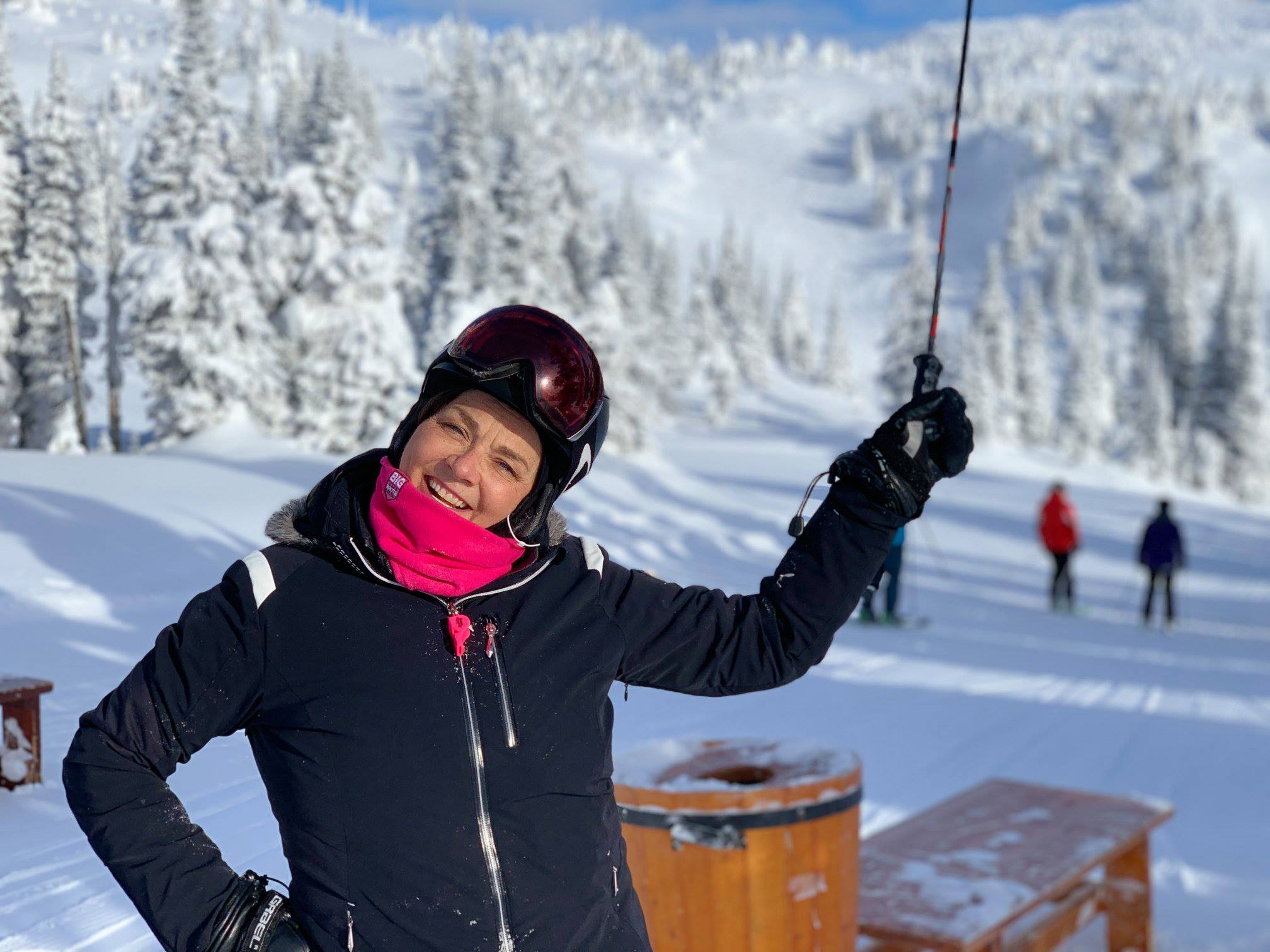 Sue loves sharing her mountain knowledge with guests looking for the best powder stashes, groomers and gladed trees. Oh, and she knows the local vineyards too – her exclusive winter wine dinners are a must do during your ski vacation. Think of her as your personal ski concierge, local guide and ski guru. Sue is definitely your go to gal for all things Big White, before and during your vacation.
In 2016, Sue decided to 'share the love and knowledge' of more Canadian ski resorts she knows and skis, and expanded her travel agency, establishing Ski Holidays and Tours.
Now, Sue and her crew book Canada ski vacations across all the resorts in BC and Alberta for first timers, long timers, families, couples and independents looking to experience the famed powder, local love and old school ski towns of her adopted home. If Sue and her team haven't skied or snowboarded a resort then they don't sell it.
"We live and breathe skiing and snow holidays. Our expertise and bespoke 'concierge style' service sets us apart. For us, it's about empowering you with honest, first-hand knowledge so you can make an informed ski travel decision." Sue Thorley
Sue Thorley
The team at Stonebridge at Big White, are 100% dedicated to helping clients considering Big White Ski Resort for your next vacation destination. You have the option to book directly online or contacting us, and we will do it all for you.
Contact the team for your Canada ski and snowboard vacation.