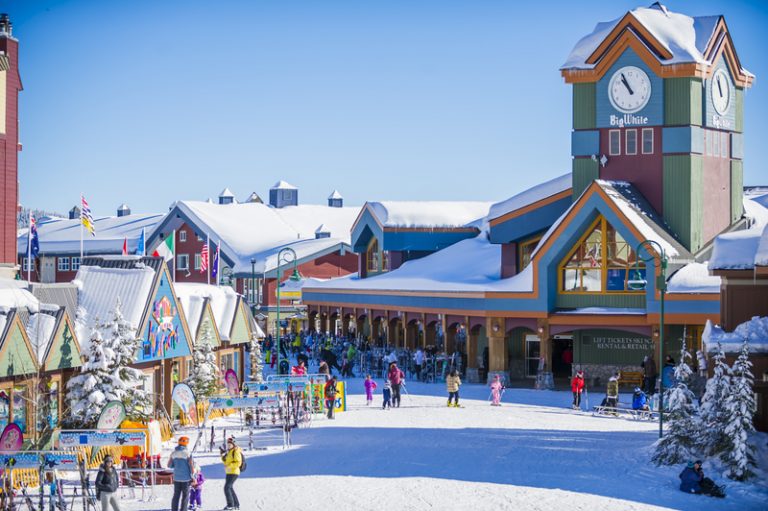 Big White Ski Resort enjoys a wonderfully long and reliable winter snow season. The resort usually has sufficient snow to open in late November. Winter snow storms roll in and accumulation continues right through until mid-late March, when Spring conditions are more likely to prevail.  Here are a few ideas to help you plan when you will visit.
Christmas and New Year are always very Special
There is nothing quite like a white Christmas at Big White. December is just the beginning of a very busy season. A white Christmas and ringing in the New Year with your family is magical, in a ski resort that celebrates the festive season so well.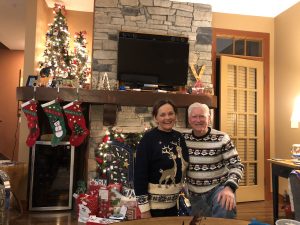 Christmas celebrations usually kick off around the resort a few days prior to Christmas, with Santa's Workshops, the Festival of Trees, Christmas Eve torchlight parade, and skiing or snowboarding with Santa on Christmas Day.
Stonebridge is smack bang in the best position to view the New Year's Eve spectacular fireworks, which light up the skies right above your Stonebridge condo at 8:15 pm.
There are celebrations happening all around the resort all evening, to ring in the new year at midnight. The midnight fireworks at Happy Valley can be easily seen from Stonegate Resort.
An Aussie January in Champagne Powder!
Australian and New Zealand families with school aged children find Big White in January the perfect destination following a hot summer Christmas at home. Lots of snow, low season tariffs and with the North Americans back at school or business, the resort is yours for this month.
Be sure to celebrate Australia Day on the snow, always a popular event at Big White, with Aussies seen on "Kangaroo Run" sporting Australia flags and crazy Aussie style outfits.
Fabulous February, The Best Kept Secret
The early weeks of February are generally the quietest of the season at Big White after the family holiday rush. This is a favourite time for couples and groups of friends to take advantage of.
February enjoys the December and January snow accumulation and the snow just keeps coming with mild temperatures, no lift lines and very attractive accommodation tariffs – this is the perfect period to visit if you can plan your travel for February.
BC Spring Break and the Family Day long weekend is using the second week of the month. President's Week brings North Americans to Big White, usually the third week of February.

March Spring Break
A favourite destination for the North American Spring Break vacations, many guests and families return year-after-year to enjoy Big White and the holiday atmosphere throughout the month.
Longer days, blue skies, the runs you often have to yourself. Maybe a long lunch and plenty of après ski. This is the perfect way to spend your vacation.
Easter at Big White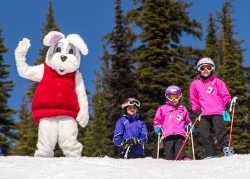 Some years, the resort is still open during the Easter Break. With such a long season of quality snow, around Easter is often more convenient for many guests, especially from the UK. A deep base, moderate temperatures and lots to do.
For many this is the perfect destination and time to visit, before the season ends. Locals are often known to ski in the morning and golf in the valley in the afternoon.
Check Canada holiday dates here.