Airport Transfers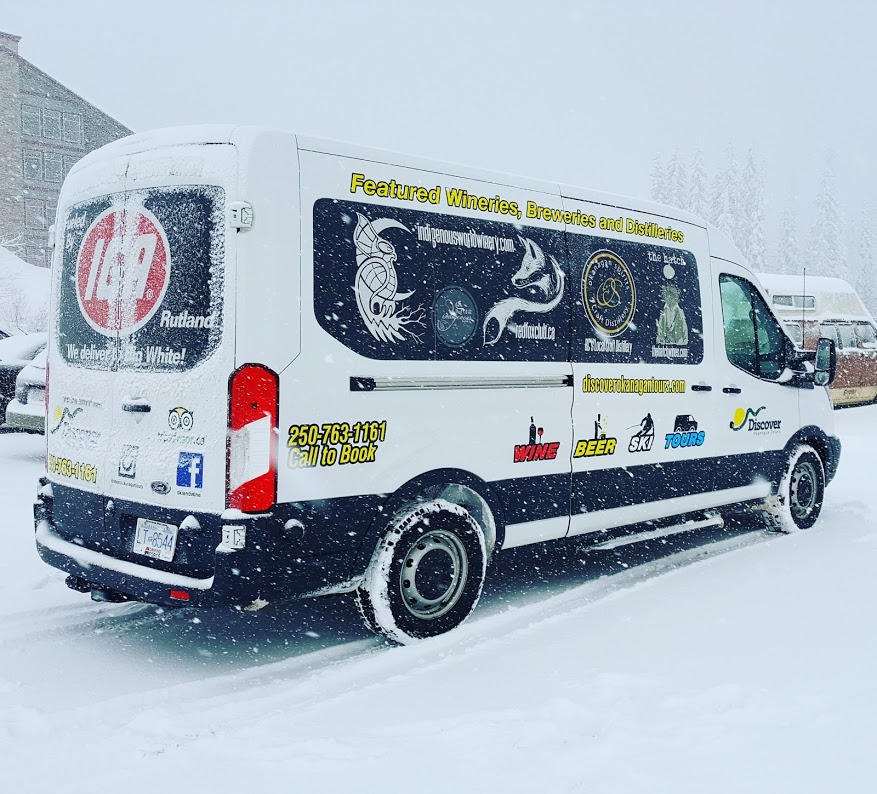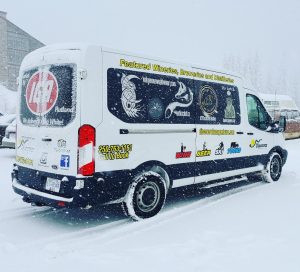 Hassle-free, safe and reliable.
That's our promise to you, when you pre-book airport shuttles. Fly into Kelowna International Airport (YLW) and be on the slopes at  Big White Ski Resort in an hour! It's that easy. Private transfers and scheduled shared shuttles are available 24/7.
The choice is yours. We can confirm the resort's direct airport scheduled shuttle service; or our exclusive use, private airport transfers, which  include a one hour grocery shopping stop in Kelowna on arrival — giving you time to provision for your ski vacation.
Scheduled shared shuttles are an express service from Kelowna airport. All transfers are door-to-door. Child safety seats are required as per BC Law and must be pre-booked.
Book Your Shared Airport Shuttle Now
COVID Update: Our transportation partners have a COVID-19 safe plan and protocols implemented to ensure your safety.
Kelowna Big White is just under an hour away (56 km) south-east from the airport. The roads are cleared regularly each day during the winter, however winter driving can be challenging. Our recommended drivers do this trip day in day out. They are safe, reliable, helpful and know the roads.


is our preferred choice, for safe, reliable and professional services, who we have partnered with for more than a decade.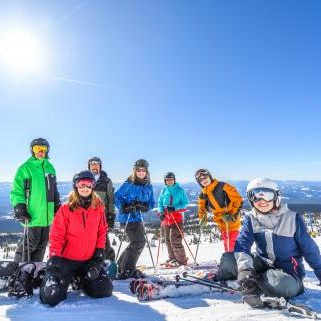 My visit was a spur of the moment decision to fly from Sydney, Australia, to surprise my son, his wife and my grandson who had flown into Big White from Singapore for two weeks.

I was quick to get over jetlag and loved spending time with the family – especially exploring the Happy Valley Adventure playground – sleigh rides with my grandson, popcorn treats by the bonfire, and watching him manage (very well) to walk in snow shoes.

I joined in skiing on Ladies Day and Masters Monday group lessons and loved my time here in this truly winter wonderland with my family. Stonebridge was the ideal location with my grandson – easy to walk into the village, ski home to check on him with his babysitter (provided through the resort).  We loved being able to cook up fabulous meals in the well-appointed executive style Stonebridge Lodge condominium kitchen, then relax by the fireplace to read, or just watch the snow falling gently outside our window overlooking the Easy Street ski run. Life is great at Stonebridge and Big White.
Thank you! Arrived this afternoon and it is snowing so bloody fantastic well done. The condo is great, our son is shovelling the balcony so we may be in the hot tub later, can't wait to hit the slopes tomorrow.

Everything is beautiful and Karin looks relaxed.

Merry Christmas & best wishes, Daryl.
What a wonderful time our family had at Big White. Lots of snow. This was our first white Christmas and we skiied, skated, tubed, mini ski dooed and a sleigh ride through the trees.
Our second stay in Stonebridge 2303 has been fantastic again! Weather has been superb, lots of fresh snow and sunshine.

Loving the 6 Degrees Bistro downstairs, great local cuisine and wine. Free Internet access is appreciated. Looking forward to getting back here again soon.
Thank you for sharing this wonderful vacation home with us. Your choice of decorations make this a warm experience, and we wouldn't change a thing. Thank you, thank you!
What a wonderful place to spend Christmas. We had plenty of snow, some challenging runs and the best apartment to return to each day, plus a hot tub! We'd have to go a long way to beat this – in fact we did come a long way!! Thank you for making your fantastic apartment available to us. Hopefully we will return with our family very soon.
Beautiful views and great location. We really enjoyed our stay.
We found the condo well stocked (kitchen utensils etc.) not that we did any cooking! We loved the location too – very handy for the shops and restaurants etc. We very much hope to return next year for more glorious skiing! The private hot tub was a particular favourite with us.
Thanks for allowing us to stay in your wonderful Stonebridge Lodge condo. It's actually our second time and we try to get it now every time we come back to Big White. The kids love the ski-in, ski-out and come and go as they please.
Thanks for sharing your beautiful accommodations. Once again we had a great vacation in the snow.
Had a great family holiday – great skiing, mountains, views and fabulous runs off the Cliff Chairlift during the day, and wonderful soaks in the hot tub and great B.C wines in the evening.