Toronto
Toronto is a major international airline hub from Eastern Canada, the UK and Europe for our clients coming to ski Big White. Layer up and let Toronto show you what winter in the city has to offer. The city is alive (despite the winter temperatures) with things to see and places to go, all of which embrace the winter wonderland vibe, indoors or out.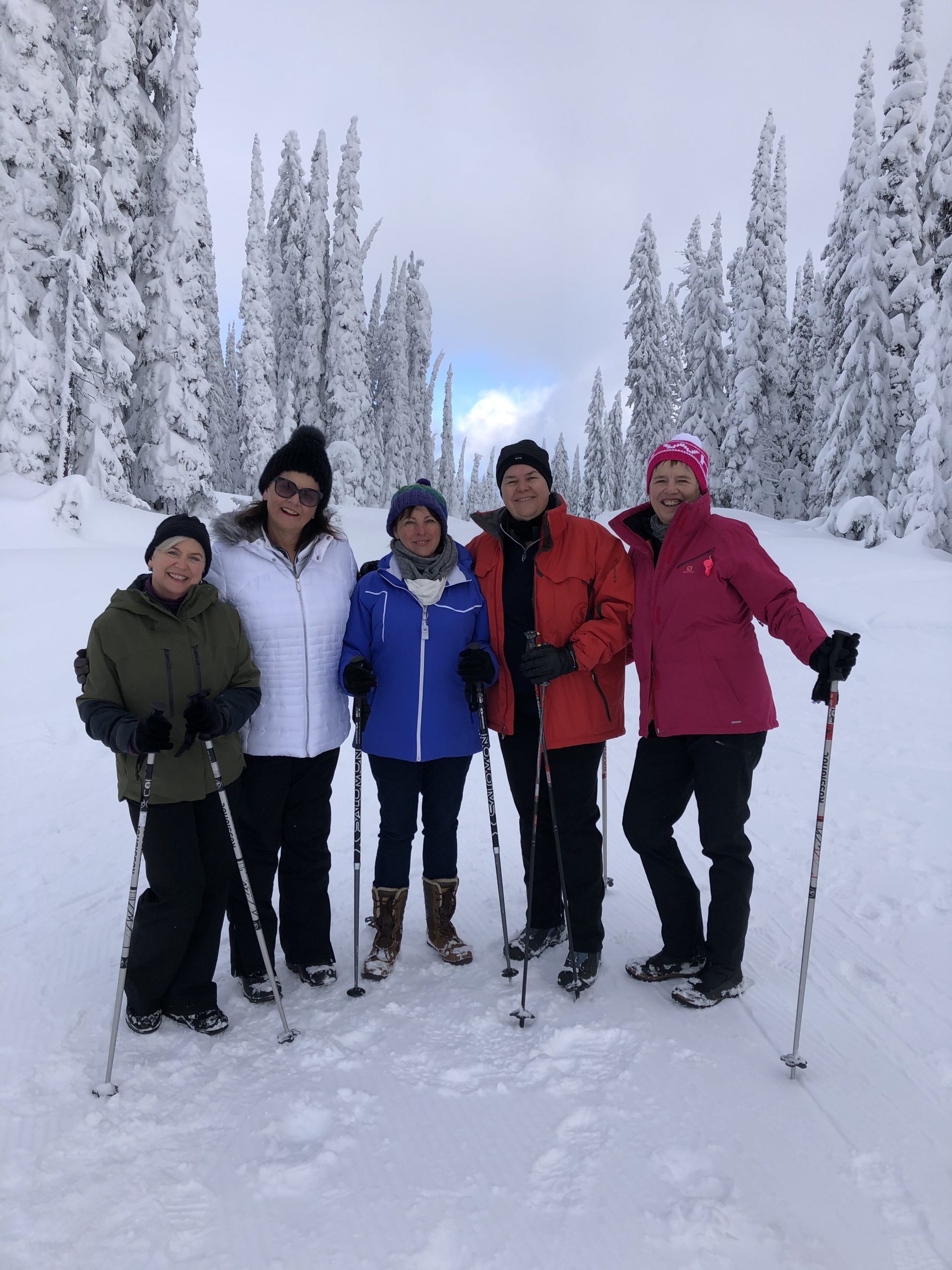 Wow! What an amazing holiday we've had at Big White.

My husband came for a 'warm up' few days before heading off to heli-skiing and I stayed on and participated in the 5 Day Ski School Master's Program. A huge thank you to my sensational ski pro Elaine Gordon who took me under her snow angel wings and progressed me to double black diamonds by the end of the holiday. Not only did she encourage me from the beginning, she gave me confidence and belief in my ability, whilst having loads of fun each day on the snow. 

Coupled with the extraordinary snow conditions we enjoyed, I am one happy skier.  Saving the best for last, our Stonebridge 2 bedroom and loft condo on the top floor was the most perfect home away from home. Every little detail had been thought of, even down to the Vegemite!  With incredible views into the village; a hot tub on the balcony which was definitely in great demand each afternoon; and a glass or two of local Okanagan wine; our experience at Stonebridge at Big White was everything and more. A huge thank you to our host Sue Thorley, aptly known as the "Mayor of Big White"! She hosted us, skied with us, and shared many many laughs and great times together.  Thank you. We will be back next year! 
What a fantastic vacation! – snow, hot tubs, skiing, dog sledding, NYE fireworks right outside our window and beautiful views everywhere you look. Big White really is a great family vacation destination. The condo is so comfortable and so well equipped. We loved every minute of our stay. Thanks to the team at Stonebridge at Big White.
Everything was excellent, even though we only had 2 days here. The view was awesome, the skiing fantastic and the hot tub was just heaven.
This is our third year at Big White and the beautiful Stonebridge condo helped make this our most enjoyable stay yet. We very much appreciated all the extras that the condo has.
We had the most fantastic ski holiday here at Stonebridge. The position, decor, amenities were the best – the only problem is that when you ski in for lunch you don't want to go out again!

We all want to take the sofas home – so comfy!! We reckon the hot tub above the home run is the best. Thank you for recommending such a unique place to enjoy Big White. We will return.
Wow what a beautiful place. We all had a great time and will cherish our memories from here forever!!
WOW! What a wonderful condo!  We will definitely be coming to Stonebridge again! Great snow and weather.  A TV right by the fireplace, a handy kitchen, the hot tub and much more! Thank you for recommending this beautiful place to us.
Love this unit! This is our 2nd year in this Stonebridge condo. Perfect set up for our 3 kids (8,11 & 13). Love the family friendly environment.