Big White opens doors to international guests
As a result of international borders opening more widely,  from today, Big White Ski Resort's Central Reservations will now accept bookings from selected countries around the world. 
Book Stonebridge Lodge with us
Central Reservations is the exclusive property manager for guests staying at Stonebridge Lodge, which we book on your behalf.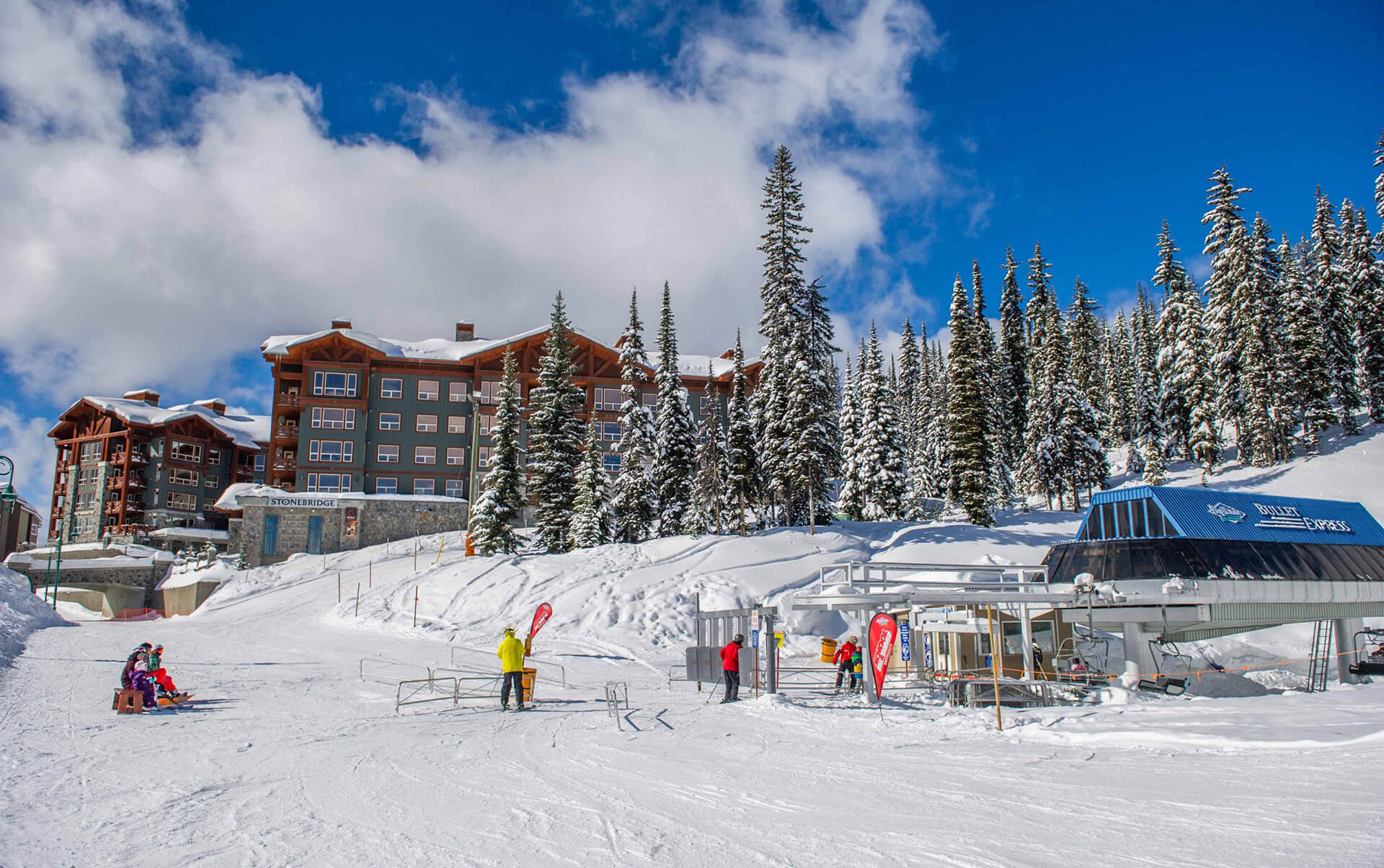 The ski-in, ski-out location of Stonebridge is second to none.
According to a spokesperson from Big White Central Reservations,  they are now accepting bookings from international guests from US, UK, Ireland, New South Wales Australia, Germany, & Denmark.
Here are the booking policy parameters that our team from Stonebridge at Big White must work within:
Accepting reservations for arrival dates of January 3, 2022 or later. Exception; guests from US can book for the entire season.
Guests are responsible to check all requirements, Canadian and Country of Origin, to ensure they can travel to Canada and meet all requirements.
Guests of 12 years old and up must be fully vaccinated with Canada approved vaccines.
Guests must follow all current Canadian entry requirements as well as any new requirements that may come into effect prior to arrival, including but not limited to; vaccine requirements and timelines, testing requirements prior to arrival in Canada and once in Canada.
All guests must follow all departure and re-entry requirements for country of origin.
Guests must arrange and pay for all necessary pre or post travel Covid-19 testing.
To read more on this regulation, read here.
Big White Central Reservations and Big White Ski Resort will follow all government rules, restrictions and requirements, those in place now and those that are put in place prior to guest arrival. If you are not comfortable with this we highly suggest you wait until closer to your arrival date to book.
BIG WHITE CENTRAL RESERVATIONS INTERNATIONAL & US CANCELLATION POLICIES
From August 1, 2021, and up to 30 days prior to arrival – the deposit is non-refundable.
Exception for all fully vaccinated guests*, your deposit is refundable (less a $100 non-refundable service fee) should government travel restrictions, border closures or quarantine requirements be in place which prevents you from travelling to Big White Ski Resort. *For all eligible guests
Big White Central Reservations refunds are not eligible for:
Denied entry to Canada or British Columbia as requirements not met
Denied departure from Country or Province of Origin as requirements not met
Guests that are eligible but have chosen not to be vaccinated and cannot travel for any reason.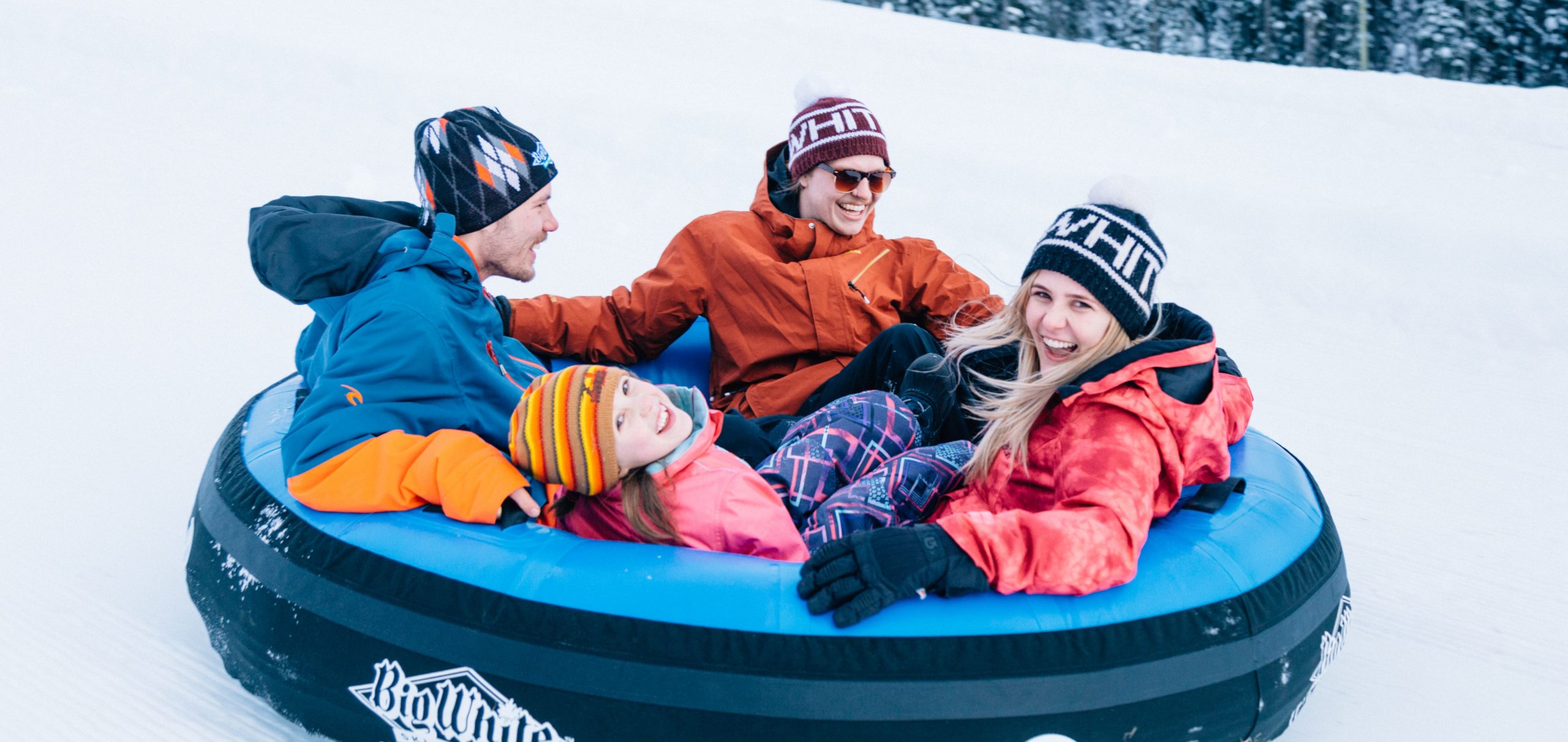 BIG WHITE CENTRAL RESERVATIONS BOOKING & CANCELLATION POLICIES >>
GENERAL INFORMATION & LINKS
Please note these links are for your reference only. International & US travel requirements and rules change constantly, it is the guest's responsibility to ensure you have the most up to date information and follow all requirements from both Canada and your country of origin.
Entering Canada for fully vaccinated travellers
Kelowna International Airport Travel Updates
Republic of Ireland Travel Information
Australia Travel Information,  Australia Travel Information International
Kelowna Testing Options & Information
White Covid Testing
Life Labs COVID-19 Testing Solutions
Okanagan Testing Clinic
COVID-19 Testing Prior to Travel
Where to get COVID-19 testing in BC
BRITISH COLUMBIA PROOF OF VACCINATION INFORMATION
British Columbia now requires proof of vaccine to access some events, services and businesses including but not limited to planes and trains, restaurants and bars, indoor ticketed sporting events, concerts, nightclubs, gyms, indoor fitness, and indoor organized events.
COVID-19 Proof of Vaccination
COVID-19 Proof of Vaccination outside BC
COVID-19 Proof of Vaccination requirements
Big White Central Reservations and Big White Ski Resort continually review our policies. Information will be updated regularly.