9 exciting new things happening at Big White
The 2022/2023 season is almost upon us at Big White Ski Resort. Over the Summer there have been some fantastic changes and upgrades happening around the resort. Let's take a look at some exciting things you can expect when you visit this Winter.
New gondola cabins
Lara's Gondola is the only Leitner Gondola in North America, giving Happy Valley a unique European feel. It has been revealed that Lara's Gondola will have 16 brand new cabins installed in time for Winter. More brand-new cabins mean enhancing the comfort of your trip from Happy Valley up to the Village Centre and back again.
The 16 new Sigma Diamond cabins will replace the 16 original La Perla cabins. The new cabins will offer more room, greater comfort and better views out of the windows. It's an exciting upgrade to the iconic gondola, which is a critical link from the Village Centre to Happy Valley Adventure Playground.
Happy Valley is the on-snow hub for guests to enjoy ice skating, tubing, sleigh rides, snowmobiling, cross country skiing and dog sledding.
Two new grooming machines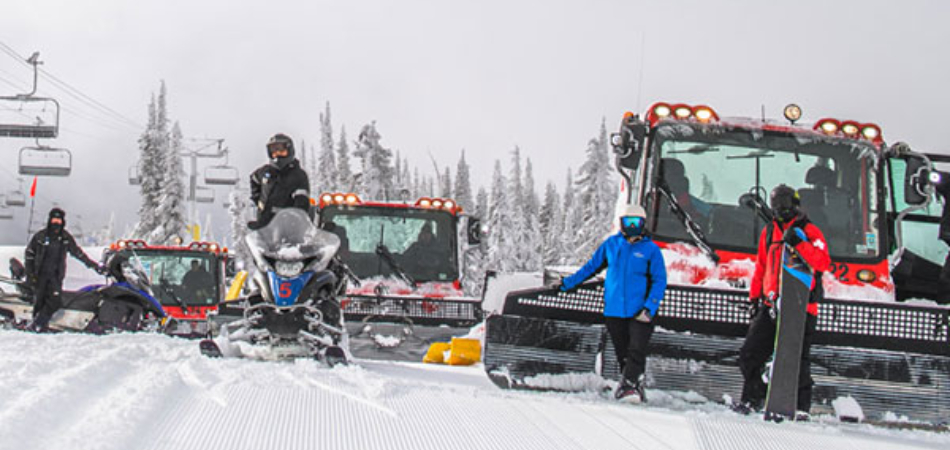 Let's be honest, the only thing more satisfying than the view of a freshly groomed run is being the first to ski or snowboard the perfect untouched corduroy.
If you are one of those that love the vibrations of skiing the corduroy, you will be excited to learn that Big White has added two brand new groomers to their fleet. This now makes a total of 12 machines in operation. All groomers are ready to prepare that fresh Okanagan champagne powder for you to enjoy this Winter.
New Central Reservations Centre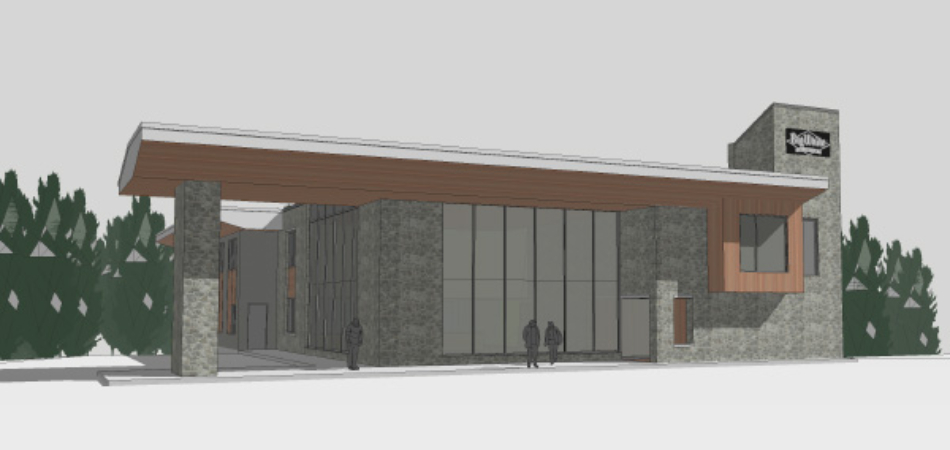 Your vacation at Big White begins the moment you check-in. As the new Central Reservations Centre started construction earlier this year, expect to have an improved stay and overall experience at Big White.
Featuring a stone and timber facade that fits with the Big White aesthetic, checking in will be an experience on its own with floor-to-ceiling windows and views of Happy Valley.
An opening date has not been announced. However, Big White has said it will be open to welcome guests at some point this upcoming winter.
Company-wide wage increase
They are the most important part of any ski resort. The smiling faces greet you at all corners, always ready to assist with anything you need. The amazing team has the answer to any questions you may have. The hard-working staff whose job is to make your experience at Big White exceptional.
Everyone can agree that the staff at Big White Ski Resort are what makes it the best resort in Canada. This is why it's great to hear Big White has announced a company-wide pay rise.
Why is this important? Because staff that are paid well, love to come to work! With all the effort and time they put in to make your vacation memorable, it's nice to know they are being paid above industry standard wages.
Great job Big White Ski Resort, for setting the standard for wages in the ski industry. Your staff will appreciate it and in turn, so will your guests.
Black Forest improvements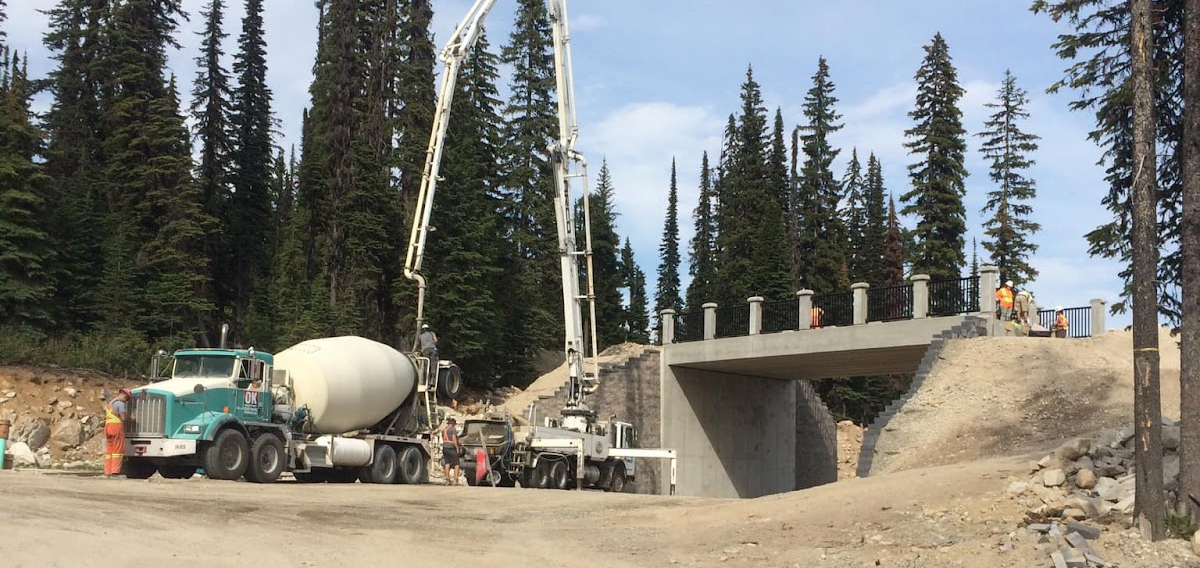 Construction is almost complete on a new skier bridge at the Black Forest. Along with the new bridge, they are also paving the road to the Black Forest Day Lodge.
The Black Forest Lodge has stunning views of the Monashee and Selkirk Mountain ranges. It is also the perfect place to enjoy lunch on the mountain. The new construction in the Black Forest will enhance the experience and accessibility for all skiers.
Building upgrades
There are several building upgrades happening around the resort including –
A new roof while riding up the Plaza chairlift and in the administration building
They have upgraded the staff accommodation
Freshly painted the outside of the Village Centre Mall
Renovated the Ski School Call Centre
The new renovations and improvements will keep Big White fresh and maintained. Both structurally and aesthetically.
State-of-the-art, anti-spill fuel delivery system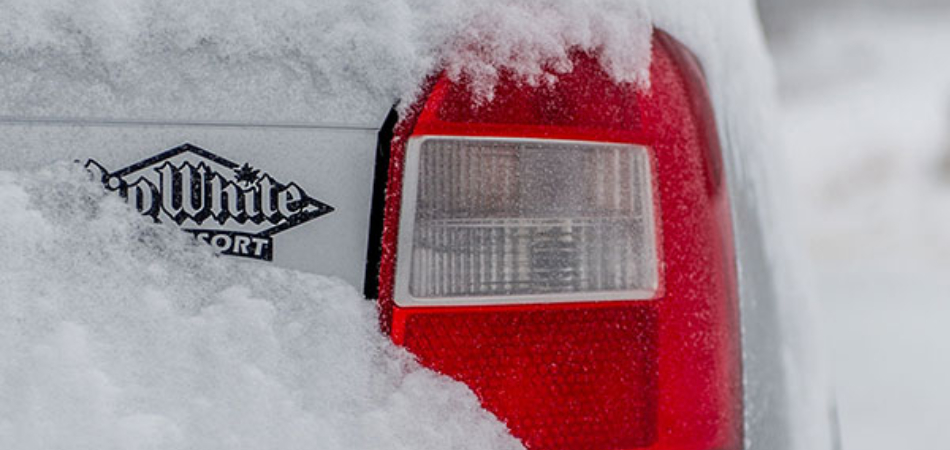 Big White is installing an anti-spill fuel delivery system. This state-of-the-art delivery system is environmentally friendly and made especially for alpine environments.
Over the past few years, Big White has stepped up its environmental protection. This includes installing water refill stations, extra recycling bins and phasing out plastic straws.
The new anti-spill fuel delivery system is an important move to help Big White lessen its environmental impact, ensuring Big White will remain pristine for generations to come.
New haul rope for Telus Park chairlift
We spend so much time riding the Telus Park Chair that we forget the maintenance that goes into keeping it running. The Telus Park Chairlift haul rope is set to be replaced before the beginning of the season. This ensures it can smoothly transport up to 800 people an hour this winter.
Finally, here's the one you have been waiting for *drumroll* …. NIGHT SKIING IS BACK!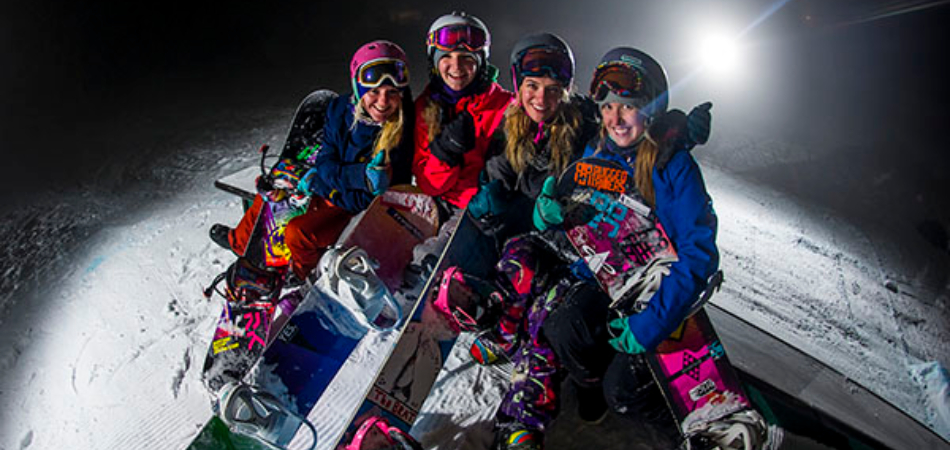 Suspended for the past 2 seasons, we are excited to hear that night skiing is back at Big White. This 2022/2023 season, you will see a return of the night skiing program.
Big White is famous for having the largest night skiing area in Western Canada. With 38 acres of fully lit terrain after dark, it will no doubt be on everyone's must-do list this season. Exploring the slopes at night is a completely different experience and something you should try at least once.
---
We are excited to see the changes and improvements being made at Big White. If you are ready to book your Canadian ski vacation or if you would like more information, Stonebridge at Big White can help you plan the perfect winter escape.
Contact us for more information on the best place to stay at Big White Ski Resort.