Introducing Stonebridge at Big White's Online Booking System
We've been busy!
We are delighted to announce that our website Stonebridge at Big White now has an end-to-end online booking system, the globally respected, Woo E-commerce solution. Our team has used the past 18 months of the pandemic to focus on our technology and integrations to ensure a seamless customer-focused web experience.
We find the new booking system an integrated, and user-friendly platform for our online clients to plan their ski trip and have control of their ski vacation bookings. Of course, we are always here to assist and provide a bespoke packaging service and travel advice to our clients, for those preferring full service tailored ski vacation planning.
To find out more about this reliable booking solution, keep reading.
What is Woo Commerce?
When you book a ski vacation with the international licenced ski travel online agency  Stonebridge at Big White, you are utilising Woo Commerce. It is a plugin that allows us to configure our packages in a neat and user-friendly order.
Each deal shown through Woo Commerce will have its own product page. This is where you will find additional photos, descriptions, information and finally, a functionality that allows you to put in your vacation details to book.
The best thing about this plugin is that not only does it promote a seamless user experience, but it provides a safe and secure payment gateway. This way, you have peace of mind when making your vacation bookings with Stonebridge at Big White.
How to book your Big White vacation online
To book your dream vacation with Big White Ski Resort, you must first browse and select the package best suited for you. From there, the process is simple and streamlined to deliver you a clean and organised experience that only takes a few minutes.
Once you have decided on the accommodation you wish to book, you need to fill in the details requested on the right and click 'Book a Trip'. You will then be taken to your cart, where you can review your booking details at the total amount due. After confirming the details, you can click 'Proceed to checkout'.
The next step is the Checkout page. Here, you fill in your details as prompted. At the bottom, you will then make your deposit which will confirm your booking.
Please note, the deposit payment is required to finalise your booking. The remaining outstanding amount will be due closer to your travel date and is usually paid no later than 30 days before your arrival. We will advise you as required.
If a package has not yet been converted onto the Woo Commerce, you will need to enquire so one of our experienced agents can get back to you with further details.
Deals at Stonebridge at Big White
At Stonebridge at Big White, we offer a wide selection of Big White Ski Resort deals. From couple deals to family packages, we have various options to suit your vacation desires.
We also offer packages tailored to special experiences, such as Christmas & New Year's Eve,  or add-on experiences that include a once-in-a-life Aurora experience witnessing the Northern Lights from the Yukon.
To explore our array of Big White Ski Resort deals and packages, check out our vacation packages.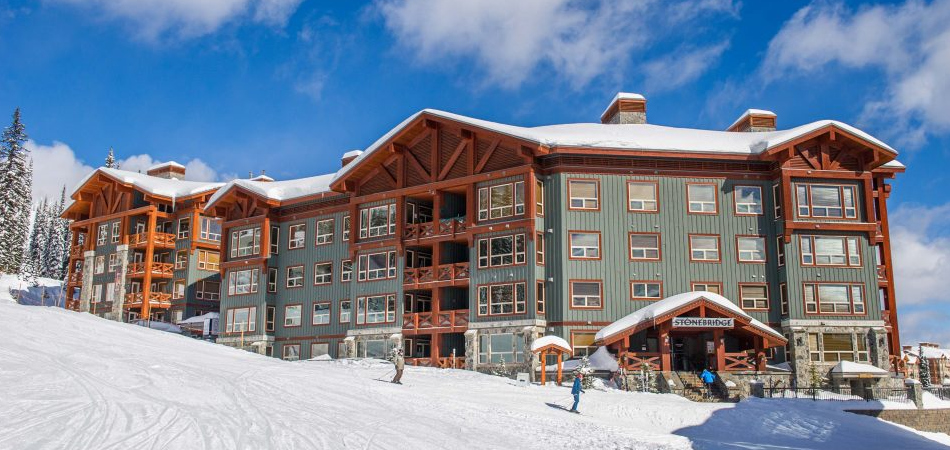 Have a question about one of our packages or want to talk to a ski expert before you make a booking? No worries! At Stonebridge at Big White, we are dedicated to delivering you the ultimate ski vacation with peace of mind.
With personal experience staying at Big White, we either have the answers or know where to find the answers to all of your questions. To get in contact with our team, drop us an enquiry to find out more.