What is après ski
Après ski is French for 'after ski' and is used around the world to describe the eating and drinking social events after a day of skiing.
Every ski resort has its own après ski traditions and Big White has some of the world's best restaurants and bars. Big White's Snowshoe Sam was even named the Best Après Ski Venue in North America' by the Good Skiing.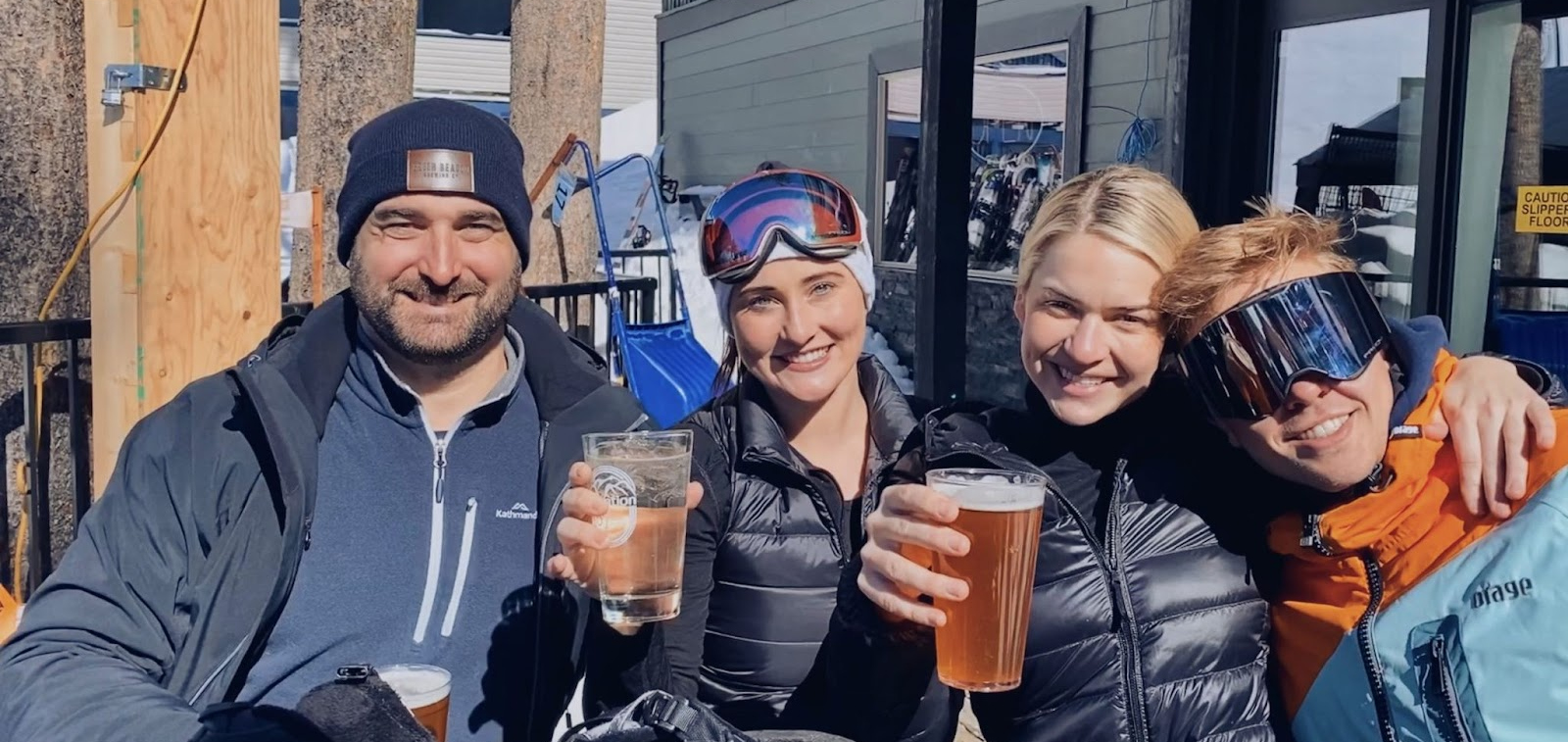 A ski holiday is also all about après ski. Our team has a winter wonderland 'must-do' list of après ski venues and activities on offer at Big White Ski Resort.
Après ski in the heart of the Big White Village
Snowshoe Sam's

The bar in Snowshoe Sam's is known far and wide for its Après-Ski. With over 20 draught beers, an extensive menu, games, karaoke and pool tables, you can party until late in the night almost any day of the week. Meanwhile, minors are permitted until 9 pm.
The Globe Cafe& Tapas Bar
Overlooking the upper village, The Globe offers a wide range of dining choices for you to enjoy. You can try traditional Mediterranean style Tapas menu, over 25+ wines from local Okanagan wineries, their own craft Lager called Triple J, Sangrias and an award-winning cocktail list.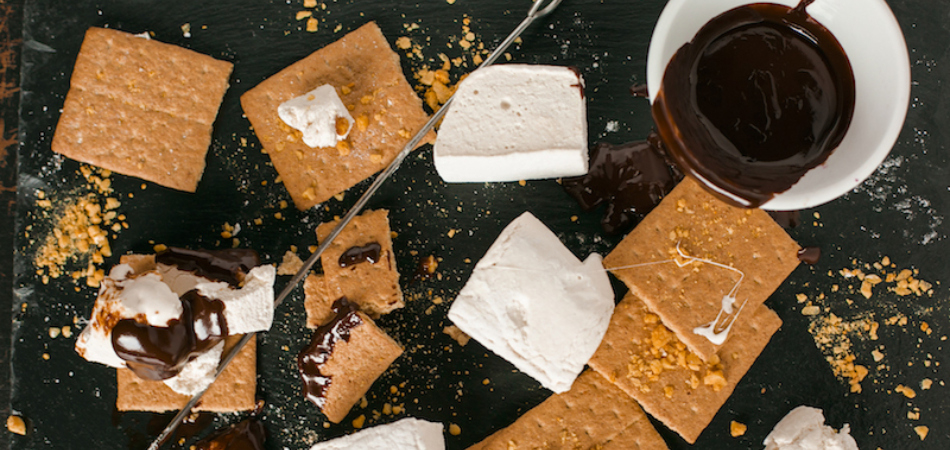 Globe's signature Tabletop S'mores brings a favourite outdoor dessert, inside. This experience allows you to roast giant house made marshmallows at your table to sandwich graham crackers with delicious chocolate.
For the wine lovers, each Wednesday evening, a food and wine pairing experience is a must-do. The Globe's inhouse sommelier partners with some of the region's award-winning vineyards to host Wine Lovers Wednesday. The Okanagan Valley, just 45 minutes' drive from Big White Ski Resort is home to 200+ vineyards – an emerging world class wine growing region, often referred to as the "Napa Valley of the North".
Black Diamond Bar & Grill
Après at The Black Diamond Bar & Grill is an absolute must. The place offers a sumptuous contemporary Canadian steak and seafood menu with views of Monashee Mountain. With a fabulous range of beers, local wines and cocktails it is a local favourite for a relaxing by their central fireplace with some appies after a full day of skiing or snowboarding.
The Woods
With its exposed timber beams, floor-to-ceiling windows and a classic European ski chalet design, The Woods offers the best of indoor and outdoor après and is only a short stroll from the gondola.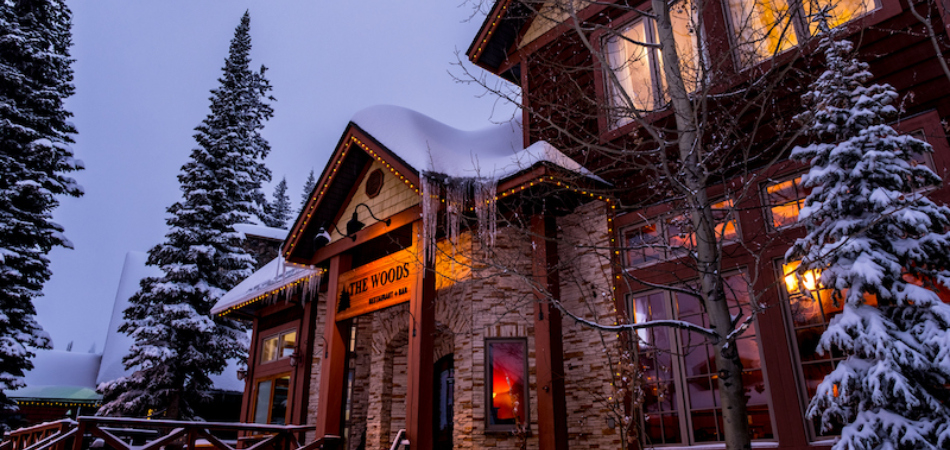 Featuring an outdoor patio that is perfect to enjoy an après beer, wine or cocktail complete with outdoor BBQs and two fire pits. Keep an eye out for their pop-up ice bars partnering with local vodka distilleries or champagne houses.
Happy Valley Family Après
Après ski events are not only reserved for adults but there are also many family après options on offer at Big White.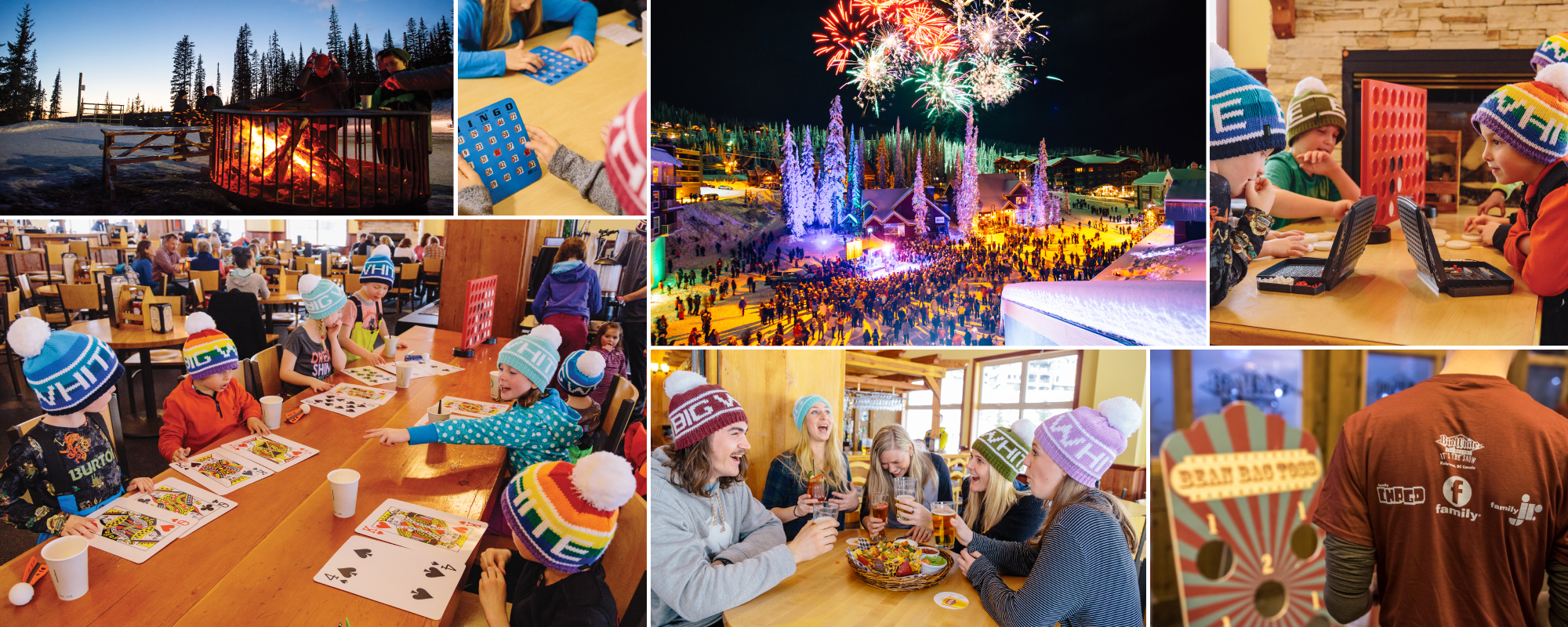 The Moose Lounge at Happy Valley, located at the bottom of Lara's Gondola, is the centre of the family après action, with live music, free popcorn, free hot chocolate & colouring every day. The Moose Lounge also has weekly activities and events including Tuesday's Kids Craft Corner, Thursday's Trivia, and Wednesday's Family Games.
When you are finished at the Moose Lounge, you can head over to the ice rink and play a game of hockey or hang out by the bonfire and drink hot chocolate. Finish up the evening with a slide at the tubing park before heading back to Stonebridge Lodge to rest before the following days' adventures.
Big White has everything you need to make your après ski an evening to remember, with great food, drinks and friendly hospitality around every corner.
The resort has a weekly calendar of events for the young and young at heart – fireworks, Kids' Carnival, Cruz the Blues ski events, Big Reds at Big White and more.
For guests looking for an off-the-mountain experience, here at Stonebridge at Big White, our travel advice team design a series of bespoke food and wine experiences, partnering with award-winning wineries in Kelowna.
---
Contact us today for more information on staying at Stonebridge Big White or other lodging options and allow our local experts to fill you in on the must-do après experiences around the resort.