Everything you need to know about Christmas at Big White
If you're looking for a winter wonderland to spend your Christmas vacation, look no further than Big White Ski Resort! With plenty of slopes for every level of skier, as well as village activities and events, there's something for everyone to enjoy during the holiday season.
Keep reading to find out what you need to know before heading to Big White for Christmas!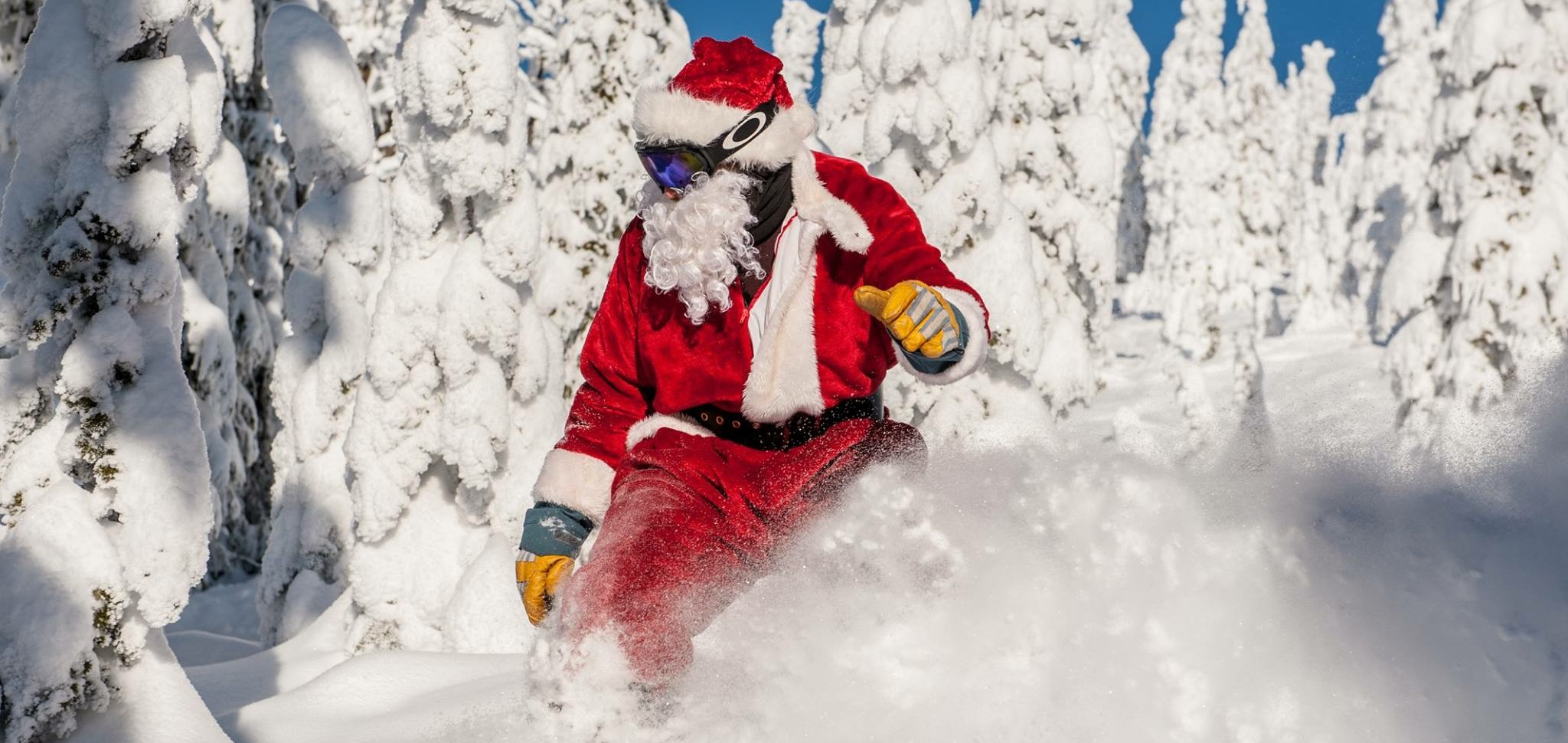 Preparing for Christmas
Organising Christmas at home is a big task on its own and the thought of arranging it on vacation can feel very daunting. The good news is there are many options available when it comes to the perfect Christmas experience at Big White.
There is nothing like a home-cooked Christmas Dinner. But grocery shopping and getting the groceries back to your accommodation may seem far too much trouble, especially if you are arriving very close to Christmas. The good news is, there is a local Kelowna business that does it all for you!
We have personally used Vacation Foods for many years. They are a local family-owned business that offers a grocery delivery service direct to your accommodation. They will do the shopping for you, as well as deliver and unpack everything before you arrive. Meaning you can walk through the door of your chalet or apartment with fresh produce and groceries waiting.
Vacation Foods also offer the same service for Christmas where you can rent a faux Christmas tree or buy a real one and they will set it up and decorate it for you before your arrival. The team will then come and take it away after Christmas. That means you don't have to worry about cleaning up too!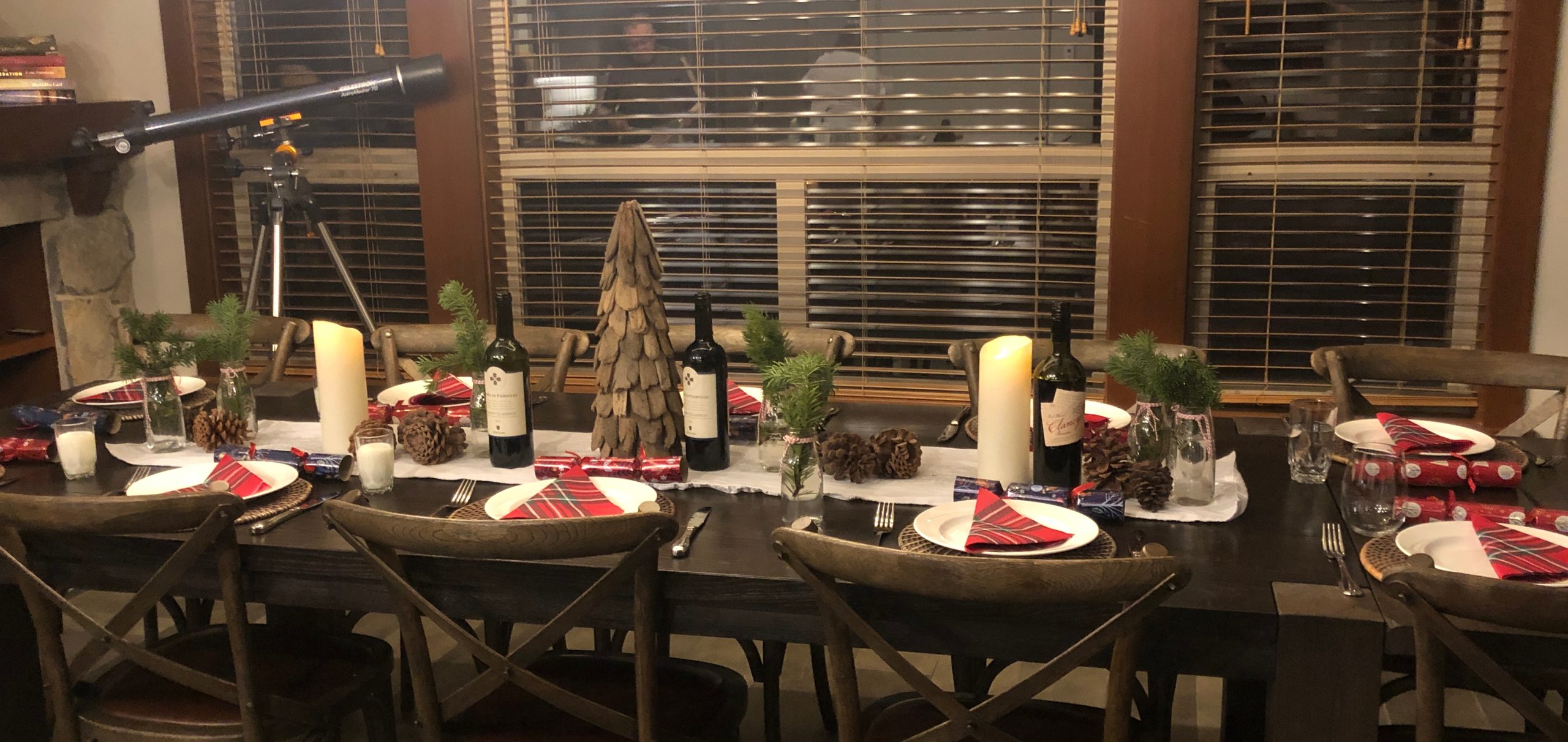 Along with a tree, they can also pack your fridge and pantry with everything you need to cook a delicious Christmas dinner. They also have Christmas Crackers and other Christmas favourites available, allowing you to cook a delicious Christmas meal at your Big White accommodation.
With the help of Vacation Foods, you'll be surrounded by all the Christmas trimmings and a beautiful tree just like you're back at home but without the stress or hassle involved!
Don't want to cook? Big White Ski Resort also offers a 'Christmas Dinner To Go'. Let their experienced chefs cook a dream turkey dinner with your favourite sides, stuffing and a sweet dessert for you to pick up and enjoy in the comfort of your chalet. You can pre-order your Christmas dinner and have a no-fuss meal without missing out on all your favourites.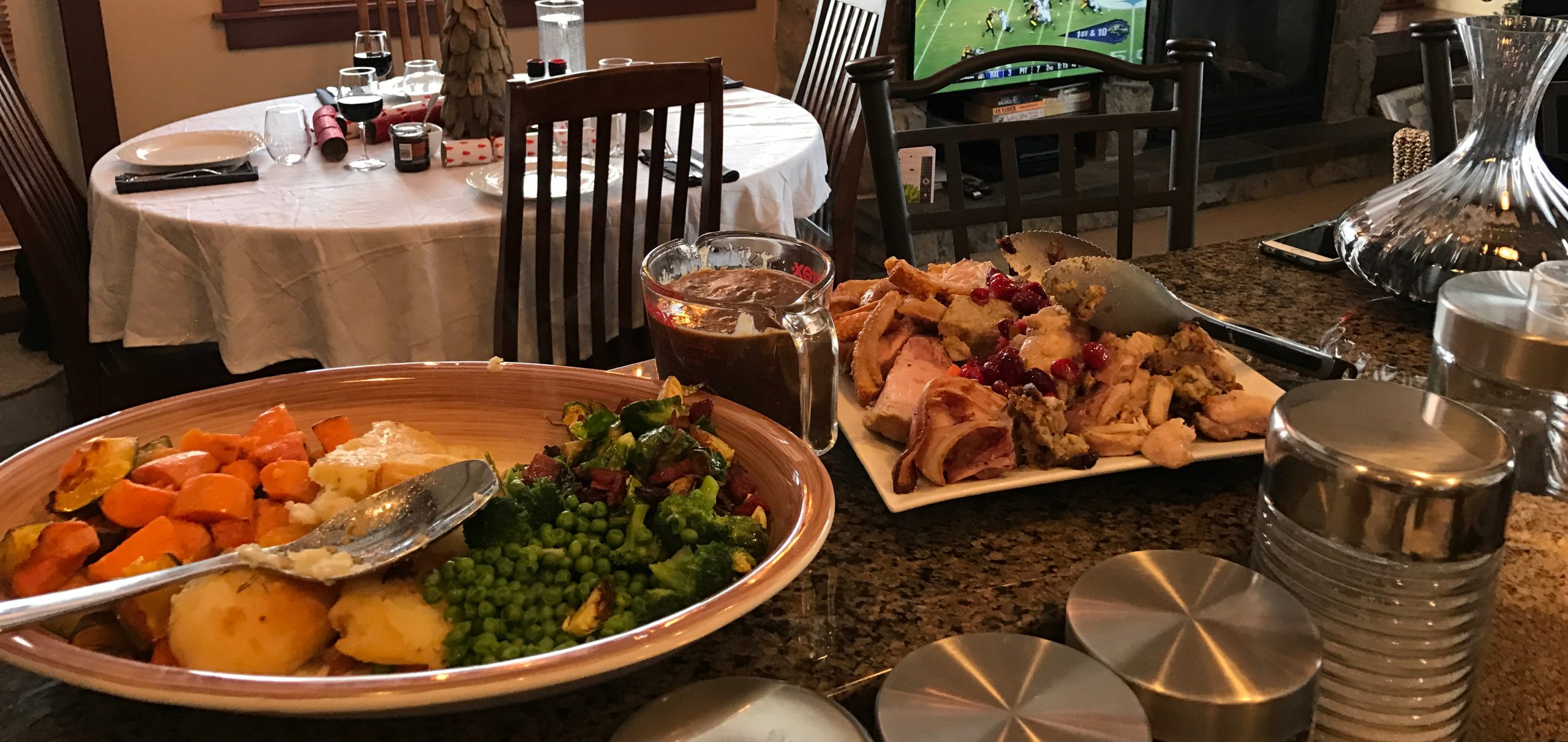 In addition to planning your Christmas meal, you may be wondering how you can get into the Christmas spirit, especially if you have children who love doing Christmas crafts in the lead-up to the big day.
The Village Centre has a daily Santa's Workshop where you can get photos with Santa. While also creating some Christmas crafts with the kids to build the Christmas spirit and excitement.
Big White Ski Resort also has a mailbox in the Village Centre where you can send your Christmas wishlist. Not only that, but Santa will write back to you and you can collect your reply from the Activities Desk the following day!
All of this means you can enjoy your Christmas vacation without having to grocery shop or figure out how to organise Christmas dinner. Big White has an array of activities and decorations to bring the Christmas magic to your vacation, creating wonderful memories to be cherished.
Sleigh Rides
Taking a sleigh ride at Big White Ski Resort is an experience like no other. You'll have breathtaking views of the stunning winter snowscape, paired with the warmth of the sleigh to enjoy. It's definitely one of the loveliest activities to partake in during this special time of year.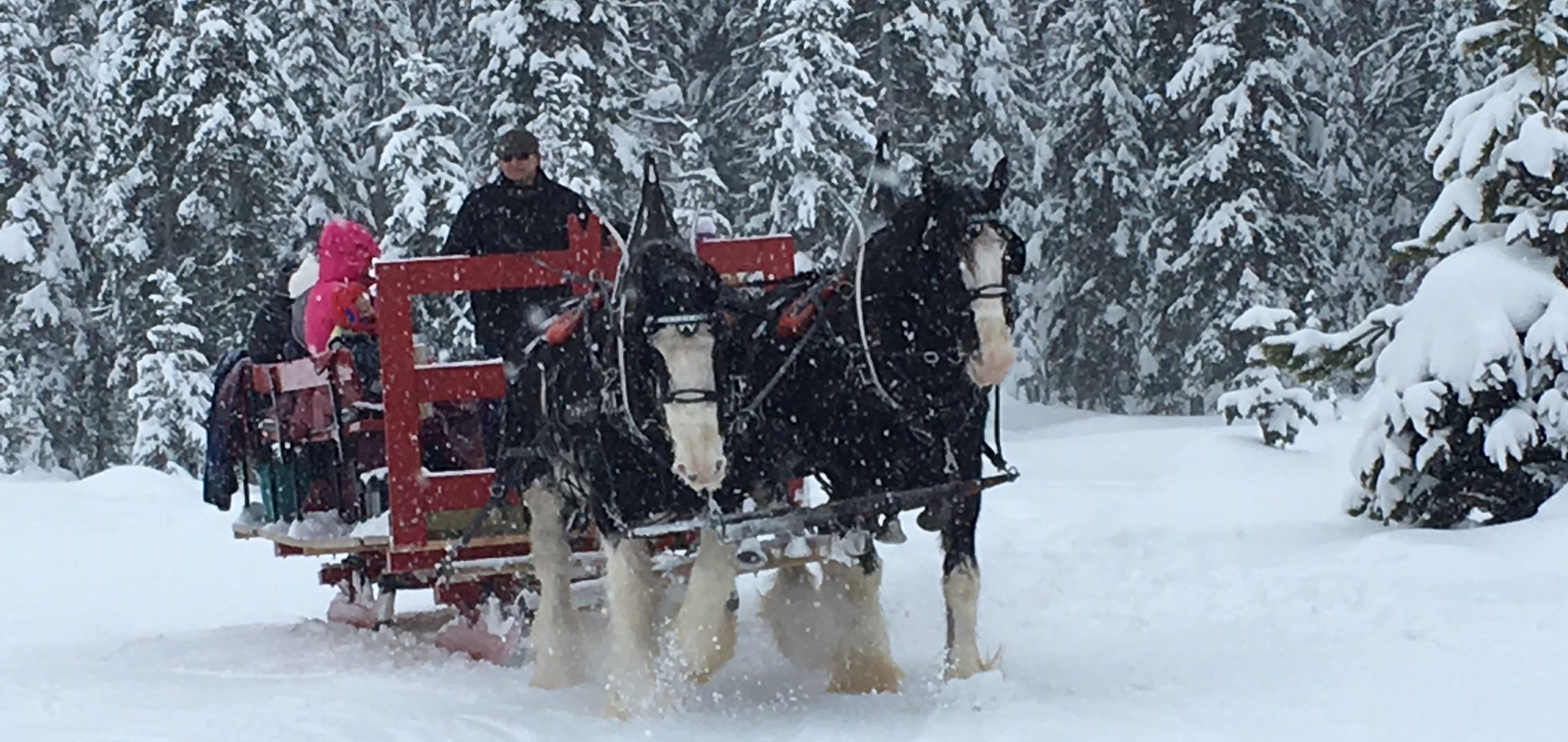 The sleigh rides are available to book for a day and night tours, as well as a unique dining tour that includes dinner in a cosy cabin. You will be taken on a magical tour around the mountainside to marvel at all its beauty, all while keeping toasty warm in snuggly blankets, hearing the gentle hooves of the Clydesdales as they trot through the snow.
The sleigh rides make for a perfect family outing, date night, or special occasion; creating a memory and some Christmas magic that you won't forget!
Christmas Eve
On Christmas Eve, you can enjoy a magical night of festivities at the Big White Christmas Eve Festival.
Head down to the village from 4:30 pm and watch it come alive with Santa's Elves, a Christmas-themed photo booth and a Christmas decoration station where you can take home your own Big White Christmas ornaments to decorate your accommodation. They also make wonderful keepsakes for future Christmases, to remind you of a magical white Christmas spent in Kelowna.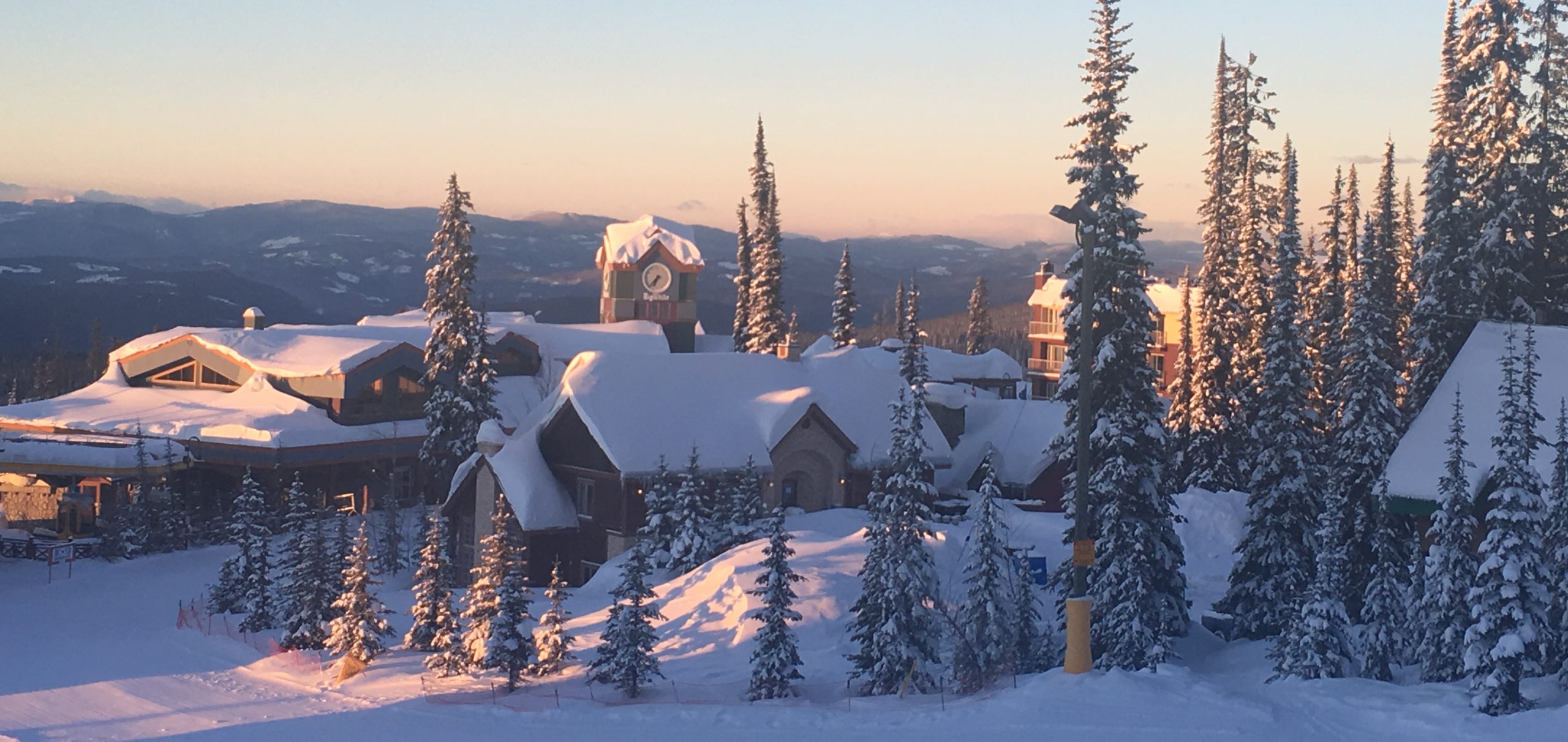 Inside the Village Centre Mall, there is also a range of live music events and Christmas booths with something for the whole family to enjoy.
In the early evening, the main event takes place with a beautiful fireworks display that will light up the sky over Big White. Known for their spectacular fireworks displays, the Christmas Eve fireworks are sure to rival the New Year's Eve event. Signalling to Santa that he can start his journey to deliver gifts to all the children across the resort. While creating a magical feeling for both the adults and children.
It truly is an amazing way to welcome Santa and one you will never forget.
The Christmas Eve Festival is a new tradition at Big White Ski Resort. We are sure it will become a highlight for Christmas ski vacationers and a staple event on the Big White calendar.
Christmas Day
How you spend your Christmas Day at Big White is completely up to you. A cosy morning beside the fire while sipping hot cocoa and unwrapping gifts might be ideal. Or an early morning ski or snowboard with breakfast out might be more your style. Whatever it is, Big White is bustling on Christmas Day and many restaurants offer a special menu for those not wanting to cook.
Most people assume that after his long journey around the world, Santa relaxes on a tropical island somewhere in the South Pacific.
The truth is, Santa loves the Champagne Powder of Big White! So much so, that on Christmas Day you can meet Santa in the Village Centre and hit the slopes with him or grab a great family photo before he heads back to the North Pole to Mrs Claus!
Spend the day skiing around Big White in your Christmas ski gear, meeting new friends and experiencing a white Christmas like no other.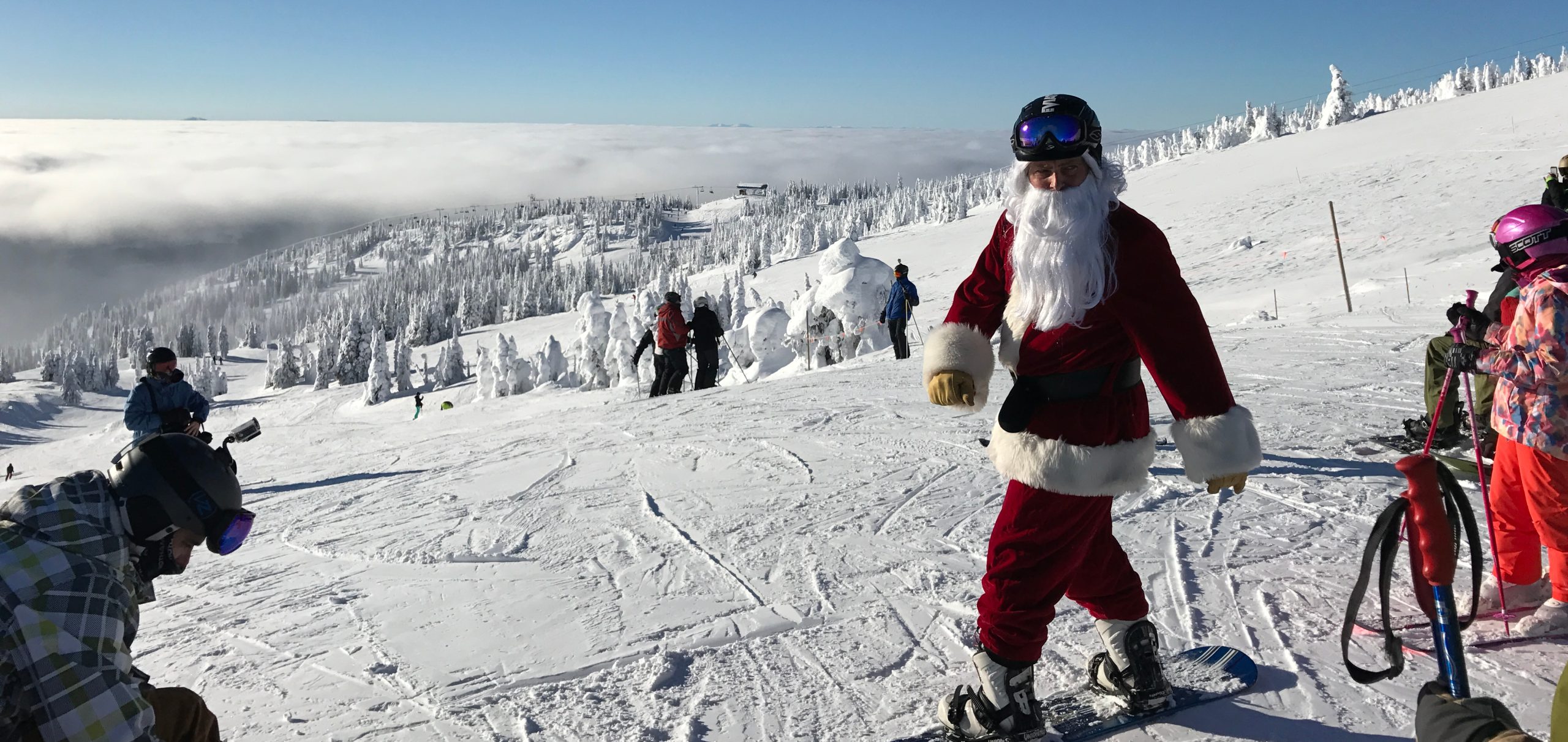 If you choose to eat out at one of the many restaurants on Christmas Day. It's important to plan ahead and make reservations a few weeks in advance. Menus at most venues are generally set courses and you will find a range of cuisines, as well as a different spin on the traditional Christmas fanfare. It all depends on the restaurant you choose.
Our restaurant guide is a perfect place to start exploring the culinary delights that Big White and Kelowna have to offer. Download our Restaurant and Bar Guide here.
---
If you're looking for a festive place to spend Christmas, look no further than Big White Ski Resort! With plenty of activities planned for the holiday season, there's something for everyone.
From skiing and snowboarding to sleigh rides and carolling, Rob can help you plan the perfect white Christmas. Book a free 15-minute call here or contact Rob and his team for a quote or more information.