When to book your Big White ski vacation: 4 top tips from our experts
Winter is coming. Temperatures are dropping in British Columbia, with snow already falling across the peaks at Big White Ski Resort, and excitement levels for the upcoming season are high – especially with the lifts set to start spinning from November 25, 2021.
If you're thinking about booking a Big White holiday for the upcoming season, but not sure exactly how soon you should be locking it in, our experts are here with their top tips on when is best to secure accommodation and activities.
Read on below, then get in touch with us to see how we can help.
1. Book as early as you can
This is our top tip, especially for Big White travellers. It's one of the most popular places for families to visit in British Columbia, and we suggest that you get in early to beat the crowds, as there are only so many of those fantastic ski-in, ski-out beds to go around.
"There is a pent-up demand for ski travel, thanks to it being on hold for many for so long," says Sue Thorley, founder of the bespoke Stonebridge At Big White travel advisory team. "And the mental health benefits of getting out into the fresh air is palpable – so you know everyone's going to be jumping at the opportunity once it's here! It is certainly my happy place."
While COVID-19 has thrown many spanners in the works for ski holidays over the last couple of years, you can rest assured that Big White has you covered with their safety plan. Updated on their website here, it's consistently updated as per the mandates and guidelines handed down from Federal, Provincial and Regional Authorities to keep you as safe as possible while enjoying the incredible slopes and champagne powder.
2. Take advantage of flexibility by booking with us
Want to make sure you keep your booking refundable, but not sure where to begin? We continue to offer a fully refundable, no fee, COVID cancellation policy should you be unable to travel due to COVID-19 travel restrictions impacting your vacation plans.
We will clearly outline any of our supplier/partner cancellation/refund conditions, prior to any deposit being taken to ensure you are 100% comfortable and assured of any financial commitment being made.
We also provide peace of mind, that no booking or change fees will be charged by Stonebridge At Big White should you change your mind, within the supplier deadline period.
Rest assured, we are here to help, to make your Big White ski vacation dream become a reality, when practical, and when it is safe to do so.
3. Be ready to pivot with timings
If you were planning on visiting Big White at a specific time, it's good to be open to a Plan B, especially if you're booking at a time when every other family also wants to visit.
While the resort is never prone to long lift lines, thanks to the 16 lifts and uphill capacity of 28,000 skiers and riders per hour, there are only so many on-mountain beds to be found.
"White Christmas is the biggest seller, thanks to Big White's fabulous range of festive activities – fireworks, the festival of the trees, Santa's snow dome, skiing with Santa on Christmas Day, sleigh rides and more," Sue tells us. "However, spring break is another time of year where you have to get in quick to secure your perfect condo."
Our top tip? See if you can manage to sort out a trip for February, when the snow is perfect, the days are getting longer and you have your pick of accommodation.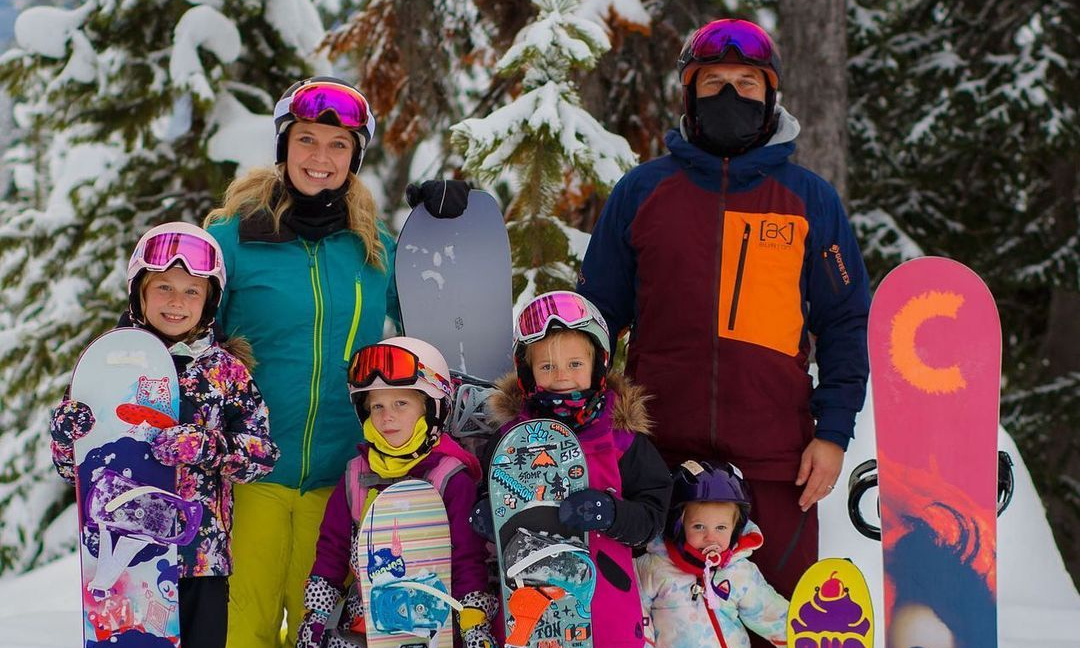 4. Lock in activities as soon as you book accommodation
So you've booked your flights and you've sorted your accommodation… but don't put your credit card away just yet. Activities are hot commodities at Big White. The Kelowna Rockets hockey trips, snowmobiling and dog-sledding adventures are especially popular, along with restaurant bookings for special occasions such as Christmas Day.
Many assume that they will be able to show up in resort and secure their bookings once there, but it is advised that you get in early, as soon as your trip is otherwise secured, to avoid disappointment.
And don't worry… if you're not sure whether you want to be tubing or heading out on wine tours, we can advise on that as well. (Hint – you'll probably want to be doing all of the above!)
---
Ready to book your dream ski vacation to Big White – or at least work out how availability is looking for your dates of choice?
We can organise everything – from your bucket-list accommodation to the best activities to entertain the entire family. Click here to book your free 15-minute consultation.