What to know about Stonegate Resort
While it is one of the best stays, Stonebridge Lodge isn't the only accommodation option when staying at Big White Ski Resort! Let us introduce you to the sister property – Stonegate Resort.
When planning your trip to Big White, our team at Stonebridge at Big White understands the critical role accommodation plays in making a memorable vacation! That is why we want you to get to know the other major resort option we recommend, Stonegate.
Discover more about this luxury stay below.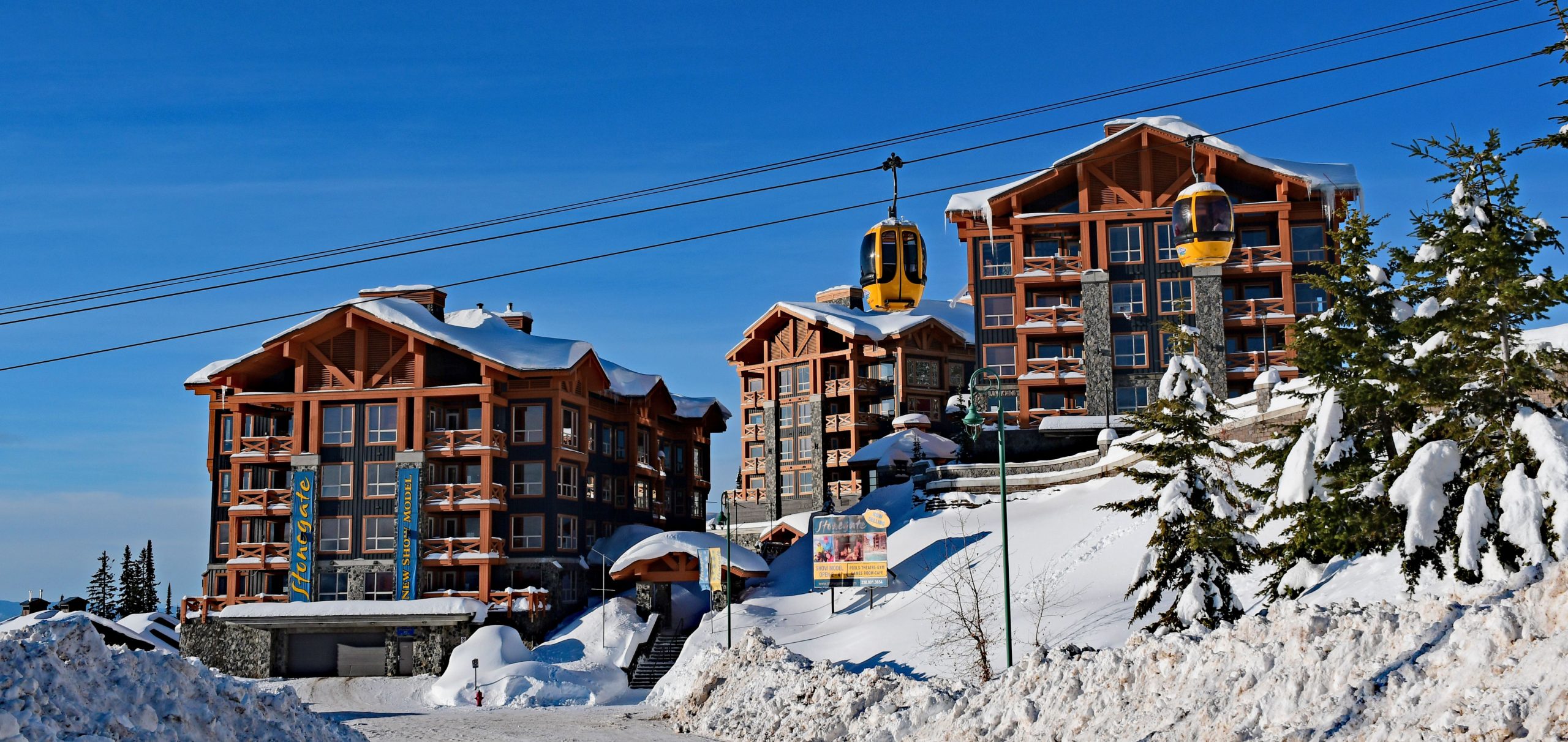 Introducing Stonegate Resort
Built by the same developers at Stonebridge Lodge, in-depth detail and attention have gone into Stonegate Resort's development. Established as a welcoming lodge that provides similar on-snow luxury condominiums to Stonebridge, Stonegate is suitable for the whole clan.
Boasting a well-deserved reputation, Stonegate is well-known as a leader for family-friendly lodging. The resort has an array of sophisticated lodging options, amenities and facilities to be uncovered. Aspiring to be a fun-filled environment for both skiers and non-skiers alike, Stonegate Resort sets a new benchmark for mountain residences.
Situated across from the Village Centre and the landmark Clocktower, the resort is in a prime location, making it accessible via the skier's tunnel. With its short 3-minute walk to the village, Stonegate delivers true ski-in, ski-out access to the chairlifts and Happy Valley Adventure Park.
Why you should stay at Stonegate Resort while at Big White
Where do we start?! When staying at Stonegate Resort, Big White, you'll be delivered comfort and peace of mind in a lush haven of contemporary décor. A magical stay, your overall experience is considered from start to finish, with no detail overlooked.
Exuding luxury, its prime position delivers breath-taking panoramic views of the Monashee mountains. For those keen to hit the snow, the well-designed resort boasts a convenient location that allows excellent access for both skiers and non-skiers, making it easy to go back from.
Offering a collection of varying residences, three buildings deliver a total of 96 luxury condos, ranging from 1, 2, 3 and 4 bedrooms. All with executive finishes and most featuring a private hot tub. The condos are designed to maximise luxury and enjoyment, making the place a favourite accommodation for larger family groups.
In addition to its convenient location and luxury setup, Stonegate offers plenty for each member of your party. With a vast array of on-site recreation facilities, the resort doesn't skimp out when it comes to off-snow fun.
Great news for both adults and children, this is a playground for all ages. Most notably, it has a theatre, games room, fitness centre and indoor and outdoor whirlpools to enjoy once you are finished and keen to unwind after hitting the slopes.
Other highlighted amenities that add to your stay include secure Wi-Fi, digital satellite TVs, gourmet kitchens and heated underground car parking for those who drive to the resort.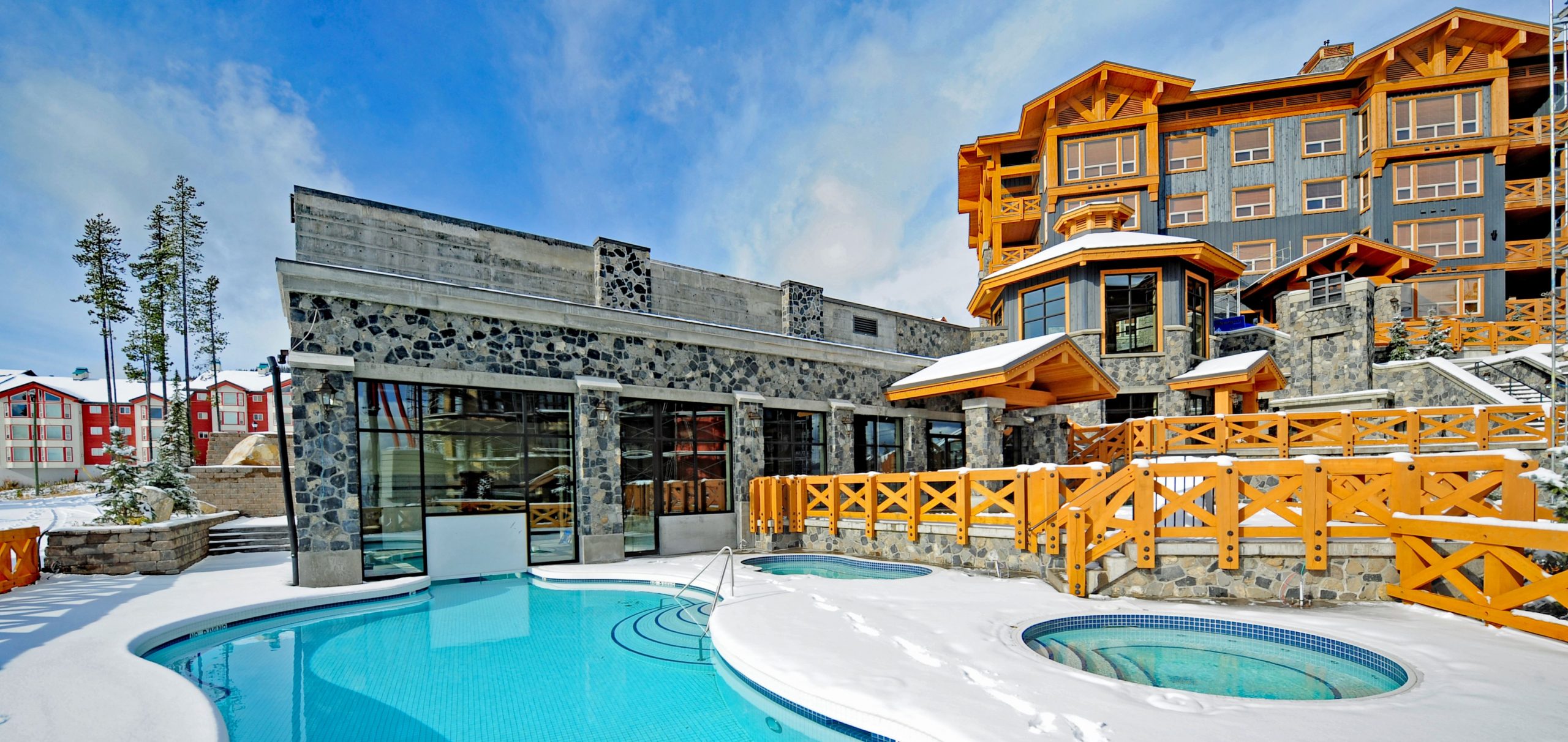 Where you can book accommodation at Stonegate Resort
Looking to stay at Stonegate while at Big White? Let our team help you! We can help you book your stay at this resort, with a variety of deals on offer.
Our deals cater to a variety of guests, starting from small intimate groups to larger families.. To see our packages, click here.
No matter what you need, our experienced agents will help you establish a trip-of-a-lifetime, with Stonegate Resort being your chosen accommodation. Contact us to find out more about this resort or to book your stay and reserve your accommodation.
---
Are you ready to book your dream ski vacation to Big White? Enquire now! Experienced skiers with in-depth knowledge and experience at Big White, our team are 100% dedicated to helping you achieve your ultimate ski trip.