What to know about skiing at Big White
Picture this – Perfect snow conditions. Unmatched elevation. A slope-side ski-in, ski-out village. Fluffy champagne powder. Endless ski fun.
No, this isn't imaginary. It is real life. It is Big White Ski Resort!
Listed as British Columbia's highest winter village, Big White Ski Resort delivers unmatched elevation with its desired mountainside location. As a ski-in, ski-out village, the location is increasingly accessible, making it desirable for many ski antics looking for a snow adventure that suits all levels.
Whether you are a beginner, expert skier or snowboarder, Big White Ski Resort has plenty to offer for your next ski vacation. Discover why this is the ideal destination for your next ski vacation.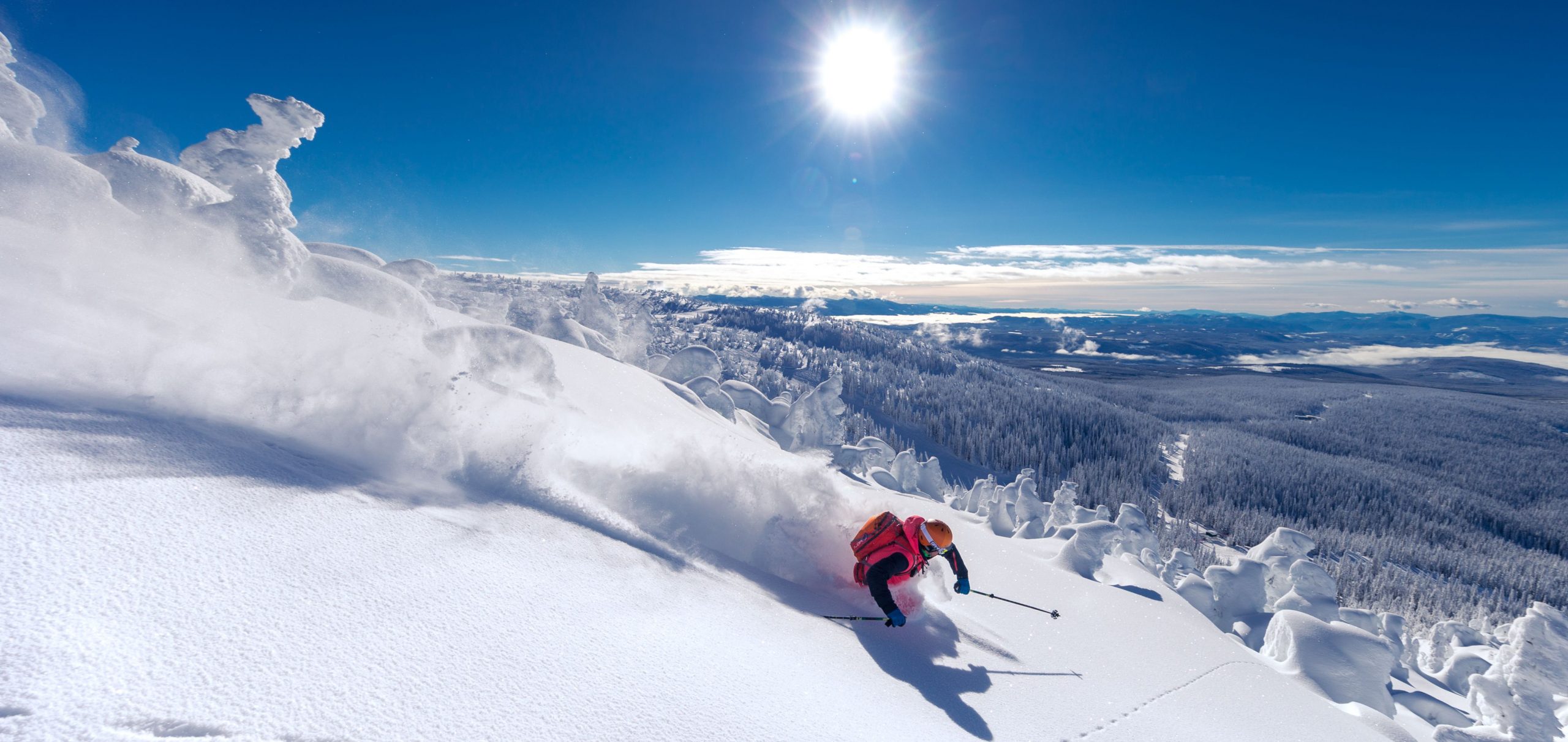 It caters to all skiers and non-skiers
If you are looking for a flexible ski resort, Big White is the place to go! Catering to all ski levels, this resort was designed to make sure it services all abilities. Not only does it have trails for the most daring and advanced skiers, but it also has beginner and child designated areas.
Big White also has ski and board lesson programs available for those wanting to learn from the pros.
From the top of every lift, there are various types of runs for each skier, from beginner through to the most experienced. Plus, there is always a green run, so friends and families can ski together despite their individual experiences.
For those who want adventure but aren't keen skiers, Big White keeps on delivering. With tubing, ice skating and snowmobile activities, there is no reason to be bored! For extra excitement, horse-drawn sleigh rides and dog sled tours are also held.
Would you rather admire the snow from afar? There are plenty of activities and events offered at Big White resort. There is also no shortage of places to relax, with cafes, restaurants, pubs and wine bars, allowing you to take in the powder from a distance.
For those staying at Stonebridge or Stonegate Resort, Big White, the accommodation also offers a great escape to relax and unwind.
It has multiple runs and inclusive terrain parks
Perfectly designed, Big White Ski Resort has a plethora of trails and parks to be uncovered. The famous champagne powder blanks over 119 designated trails and dozens of magical pine tree glades. It has a vertical drop of 777 meters (2,550 ft) as well as delivering 25km (16 miles) of incredible combined Nordic and Wilderness trails to be explored. This makes it ideal for cross country skiing and snowshoeing.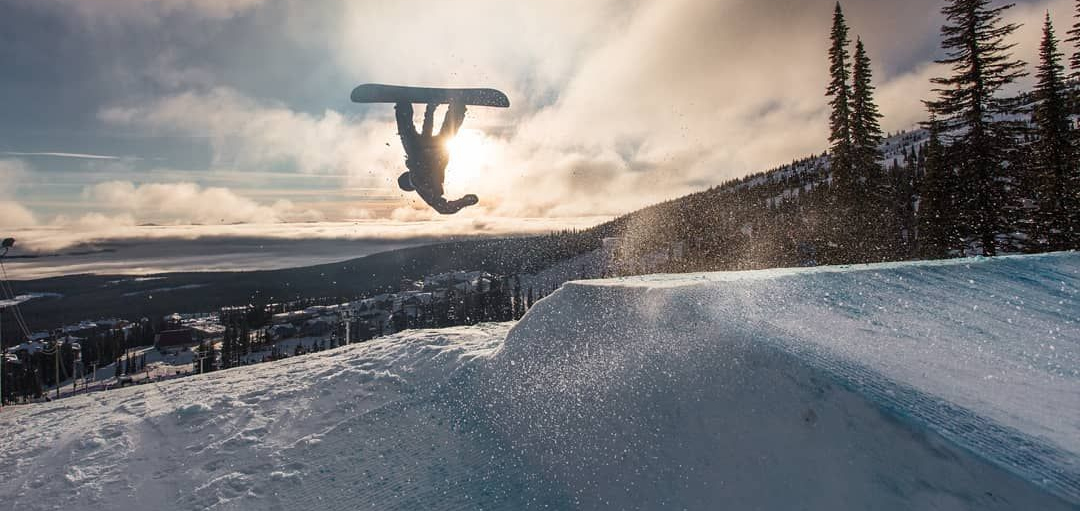 As for terrain parks, the resort is home to the TELUS Terrain Park. As a playground of jumps, boxes, skiercross and pipes, this park provides skiers and boarders with a treasure trove of snow fun. It has even been recognised by On the Snow's 2021 Visitor's Choice Awards presenting it the 'Best Park & Pine in the Pacific Northwest'.
For beginners and children, the Happy Valley Adventure Park is a great place to ski and build confidence. Home to the magic carpet beginner area and kids playground, it is easy to access via Lara's gondola or through the ski ways.
It is iconic Canadian skiing & snowboarding
One of the main reasons Big White is a leading ski destination is its location. Situated in the iconic Monashee Mountains in the Interior of British Columbia, Big White is blessed with perfect winter weather and desirable snowfall (Don't believe us? Check out the Big White cam here).
Known for its light, dry and fluffy snow powder, Big White receives over 750cm (26.5 ft) of snow annually. Their motto is "It's the Snow" for a reason! If it is a wonderland of snow you are looking for, look no further.
With a moderate base elevation of 1,755 metres (5758 ft), Big White's elevation doesn't just mean breathtaking views (which it definitely has!). It also means the ideal weather conditions for winter activities, with daytime temperatures averaging -5 ºC (23 F). Can it get any better?
The Big White weather camera can give you a quick sneak peek for a preview of what you can expect!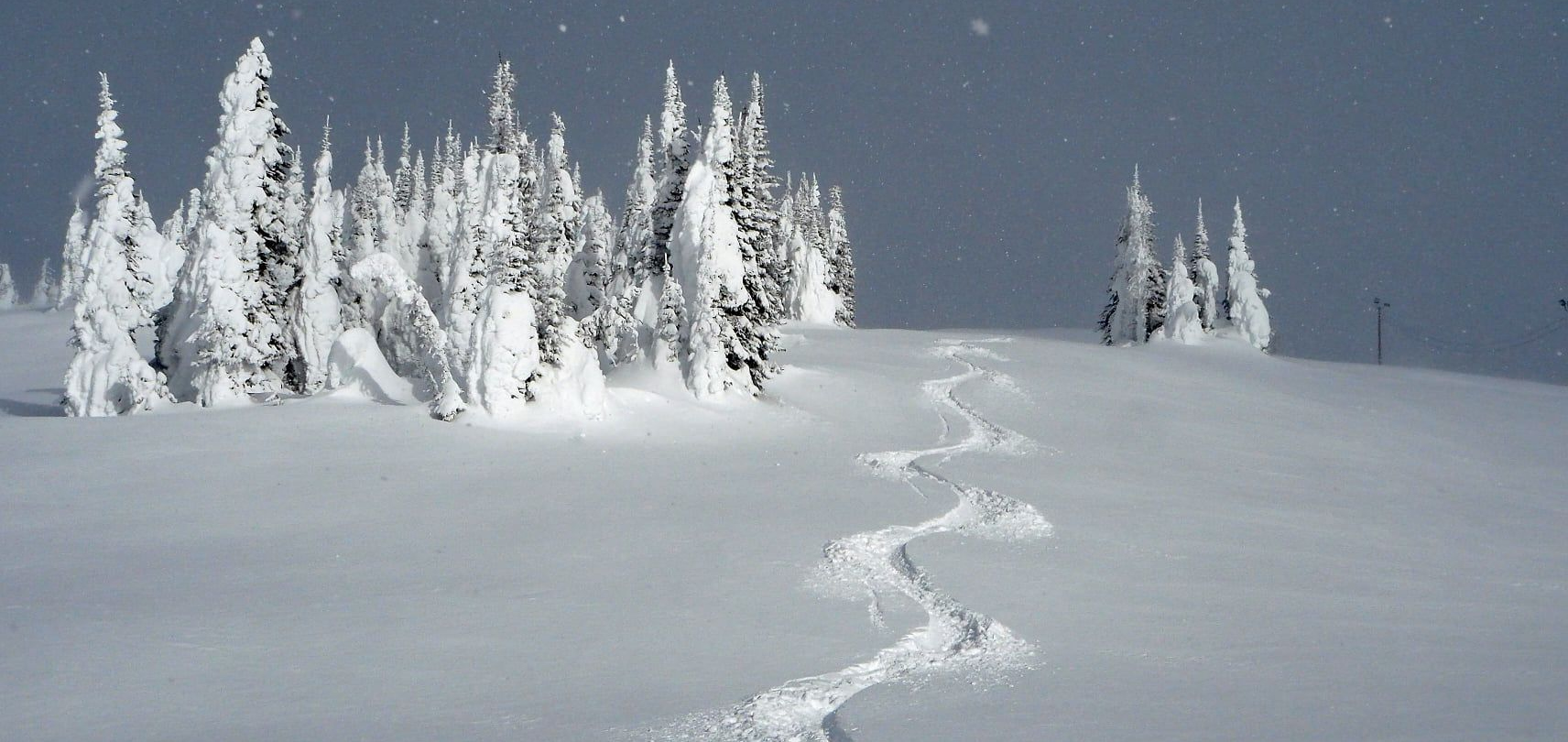 ---
Ready to book a ski vacation you'll never forget? Enquire with Stonebridge at Big White! As travel specialists, we can help you plan the trip of your dreams. With accommodation for various resorts, including Stonebridge, Crescendo and Stonegate all located at Big White, you'll find convenience and adventure when booking with us.
For further enquiries on Big White, make sure to contact us.